Elon Musk Resigns From Tesla Board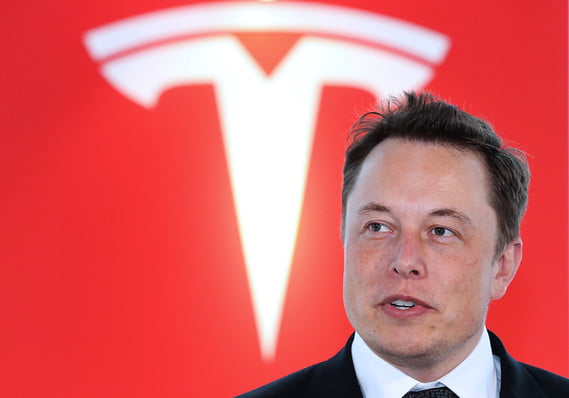 Nathan Dent, Sentry Staff Reporter
November 2, 2018
Filed under Style
Hang on for a minute...we're trying to find some more stories you might like.
Elon Musk has resigned from his position as chairman of Tesla. His decision to step down comes in the wake of multiple controversies and changes in corporate structure, most notably the $40 million lawsuit which his resignation will help to settle.
Musk's SEC fine is one component of a settlement stemming from an earlier lawsuit filed against Tesla by the United States Securities and Exchange Commission (SEC), which was prompted by Musk's August 7 decision to attempt to take Tesla private at $420/share. The announcement, which came via Twitter, lacked specificity regarding price and potential collaboration with financing partners, with Musk also providing factually incorrect statements regarding the transaction. These statements resulted in Tesla's stock price surging by nearly 7% on the day details of the transaction were made public, resulting in a reported 147 pages of complaints against Musk and Tesla, obtained by reporters at The Outline, being filed with the SEC on the basis of market disruption. In an attempt to settle an otherwise glaring lawsuit, Musk and Tesla have each agreed to pay $20 million to the SEC, with Musk resigning as chairman and consequently being allowed to remain CEO. The fines imposed on both Musk and Tesla have drawn a fair amount of criticism. $20 million is technically only 0.1% of Musk's reported net worth, making the fine the equivalent of Musk having to pay a parking ticket.
In spite of the change in position, Musk's influence at Tesla is unlikely to change dramatically considering that Musk will be allowed to remain CEO. The primary role of a chairman is to supervise their company's management team, whereas the role of a CEO is to make more fundamental decisions about their company, such as which business ventures are worth pursuing and the general corporate strategy they will follow. It is also the responsibility of the chairman, rather than the CEO, to ensure that shareholders are appeased. Without the fiscal responsibility of dealing with shareholder issues, it would be more likely for Tesla to avoid another financial faux pas like Musk's attempt to take the company private.
Perhaps a change in position could serve to benefit Musk more than punish him. He's had a difficult past few months, which he spent going on anti-media tirades, sending stock prices plummeting after smoking a spliff on Joe Rogan's podcast, accusing Thai scuba divers of being pedophiles, breaking down during a New York Times interview and reportedly sleeping on the floor of a Tesla factory, all the while taking Ambien to drift off each night. Musk is an entrepreneur with a lot on his plate – he has invested a good deal of time (as well as enormous sums of money) into roughly nine other projects, and fulfills a leadership role in each one, reporting in August that he was working more than 120 hours per week. So, for the sake of both Elon Musk and every trader on Wall Street, maybe a lessening of Musk's workload could be for the best.