Grammys 2017: Mess-Ups and Highlights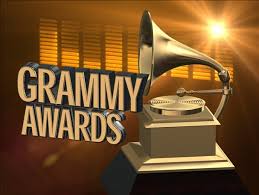 Hang on for a minute...we're trying to find some more stories you might like.
The Grammy Awards, an annual award show celebrating the best of the music industry, took place on February 12, 2017. The popular event had many jaw dropping moments. Chance the Rapper and Adele received an impressive number of awards. Performances from Beyonce, Katy Perry and A Tribe Called Quest sparked many conversations on Twitter. The award show celebrated the most popular musicians, but also contained controversial topics. The Recording Academy Voting Members, made up of musicians, producers, recording engineers and recording professionals, decide who receive awards.
Two of the biggest albums released this year, 25 by Adele and Coloring Book by Chance the Rapper, won important awards. Album of the Year and Best Rap Album, respectively, are the two Grammys most sought after. Chance also won Best New Artist; however, he has been releasing music for the past five years. He offers his music exclusively online, and until this year, was not eligible for a Grammy. In addition to producing streaming-only albums, Chance is an independent artist who is not signed with a record label. Following the Grammys, Chance announced that he would be going on tour. With multiple cities already sold out, Chance's career is taking off.
After a music hiatus following her last album five years ago, Adele shocked the world with 25, her latest album. "Hello," her most popular single on the album, made many charts and won many awards. After having an impressive comeback, her three Grammys were not unexpected. In the past, there has been heavy criticism of the Academy not recognizing the talent of black musicians. Beyonce was one of many nominees for Album of the Year, including Adele. When Adele received her award for Album of the Year, she mentioned Lemonade, Beyonce's album, as "monumental" and "empowering." Adele expressed her admiration for Lemonade, which incorporated feminism and black empowerment with music, creating an amazing album.
A Tribe Called Quest, Busta Rhymes and Anderson Paak teamed up to perform a medley of Award Tour, Movin Backwards and We The People at the Grammys. By referring to president Donald Trump as "President Agent Orange," A Tribe Called Quest's performance sparked controversy. Following the medley, the artists stood with their fists in the air, chanting "resist." This was an obvious way to protest Trump and his controversial first month in office. Similarly to A Tribe Called Quest's political performance, Katy Perry sang her new single, "Chained to the Rhythm," at the Grammys. Katy Perry is a well-known opposer of Trump, and her new single, although it does not seem political, faced opposition. Although many celebrities have spoken out against Trump, Joy Villa made an extreme pro-Trump fashion statement at the Grammys. The singer wore a "Make America Great Again" dress which has faced both controversy and support.
The 2017 Grammys had many monumental moments. Beyonce performed her songs "Love Drought" and "Sandcastles." The magical performance honored mothers, and received lots of praise.  Adele performed a tribute for George Michael, but restarted after she accidentally cursed. Adele was understandably upset that she made a mistake while honoring a musician who passed away and people both at the Grammys and watching at home admired Adele for being genuine.
The Grammys showcased the biggest names in music. From Adele's mistake to Chance's multiple wins, there were many shocking and predictable moments. This years Grammys also contained many political and controversial moments. Overall, the Grammys were an unforgettable night.
1,274 total views, 4 views today