Who is Playoff Ready?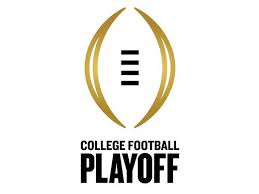 College sports are full of unexpected upsets, electrifying playmakers and powerhouse programs. In College Football, it used to be just the top two teams playing for the championship, no playoff at all, but now it is the teams who finish in the top four positions who play for the championship. Who makes the playoff is based on rankings, which are decided by a committee. They base it off of how hard their schedule is and their overall standings. The season is winding down and it is almost time for the playoffs, meaning the teams currently holding the top eight positions are in contention for this years championship.
Holding the number one spot for almost the entire season is the Alabama Crimson Tide. Alabama has faced every test and is the clear favorite to win, for the second year in a row. Coach Nick Saban has built a dynasty at Alabama and finding a weakness in either their defense, offense or even special teams is close to impossible. My only concern with Alabama is the freshman quarterback Jalen Hurts, because he is inexperienced; however, there has yet to be a defense that can contain him and the explosive Alabama offense. Alabama is clear favorite to bring home the championship.
Holding the number two spot are the Clemson Tigers who finished second last year to no other than the Alabama Crimson Tide. Led by Heisman candidate Deshaun Watson, the Tigers have the talent to challenge the Tide. Concerns for Clemson fans is that they have barely squeaked out wins against Louisville, Florida State and North Carolina State. Louisville and Florida State are both talented teams, but the fact Clemson was forced into overtime by NC State is a huge concern. The bright side of this is that in each game, Clemson found a way to win. A little luck can go a long way.
At number three is the Michigan Wolverines, led by their fiery Coach Jim Harbaugh. It is only his second year at Michigan, but has already brought great success to Ann Arbor. Michigan has a solid offense and defense, but the real reason they have made it this far is due to the electrifying Jabrill Peppers. Peppers is a star safety, but is so talented he also plays on offense and takes punt and kickoff returns. He is truly an amazing athlete. A big concern for Michigan is that Peppers can not do it all alone. They are weak at the Quarterback position and do not have enough weapons on offense to threaten a team like Alabama. As long as the Wolverines finish undefeated, they will seal their bid into the playoff.
Currently in the final spot of the four team playoff is Texas A&M. Texas A&M's only loss this season was against no other than Alabama, but the Aggies do have a lot going for them. Being tested over and over again in the toughest conference in America, the Aggies have beat ranked opponents, including ninth ranked Auburn. The SEC championship conference game will show either that Alabama is too powerful, or that the Aggies can challenge them. The Aggies have an explosive offense and one of the top defensive players in the country, Myles Garrett. If Garrett and the Aggies' offense can remain healthy then watch out for Texas A&M.
If any team can challenge Alabama it would have to be the three mentioned above with the exception of the Washington Huskies who are currently in fifth, and will move into a playoff spot with a loss. Alabama is unbelievably powerful, so it seems hard to believe  any team could take them down. That is what makes sports great: anything can happen.