Golf Goes for the Gold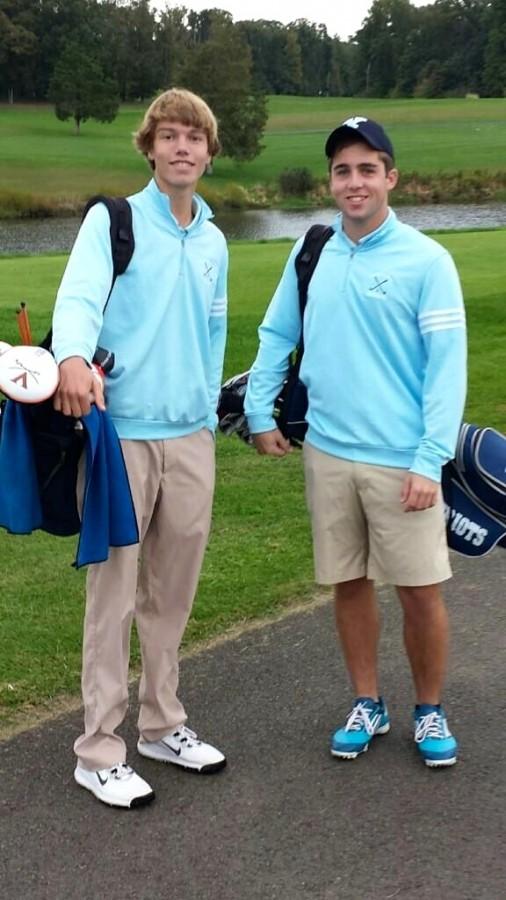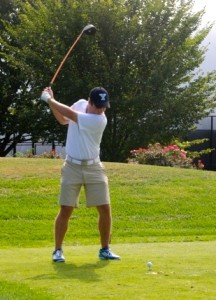 By Stevie Picot
Sentry Staff Reporter
Seniors Spencer Croft and Patrick Rita capped off a great season at the 6A Northern Region Golf Tournament. Croft carded a score of 74-79–153, and Rita carded a score of 83-78–161. Croft and Rita are seasoned veterans of the sport; both have been playing competitively for five years. This was their third year at the regional tournament.
"It was very exciting and fun to be the leaders of the team," said Croft.
Rita agrees with Croft and owes their success to the school's golf program.
"Having so many seniors who have developed through the system made [us] able to compete with some of the tougher teams," said Rita.
Croft was confident going into regionals because he has a history of success at the same golf course, Twin Lakes, where the tournament was held. Prior to the competition, Croft drew inspiration from his golf idol: Rory McIIlroy. Rita's favorite golfer is Jason Dufner.
"[Dufner] stays away from the spotlight and doesn't make bad decisions," said Rita.
After two solid days of golf, Croft and Rita both came close to qualifying for states. Croft went into a playoff with a few other top golfers and scored an outstanding 74, but it still was not enough to push him through to the state tournament.
Croft does not plan on continuing his golf career through college.
"I kind of want my college life to be about college," said Croft
Rita is considering playing for a club team, but he does not plan on going to college solely to play the sport. Both seniors think that this year's team was one of the best in terms of depth and talent. As far as the future goes, they are optimistic and believe that the school's  golf program has a lot of potential to be successful.
Although neither Croft nor Rita qualified for states,  they feel that they had solid performances. They will be missed next year.
Photo Courtesy of Rebecca Croft