APS Navigates Technology Troubles Amidst Public Criticism and Internal Disconnect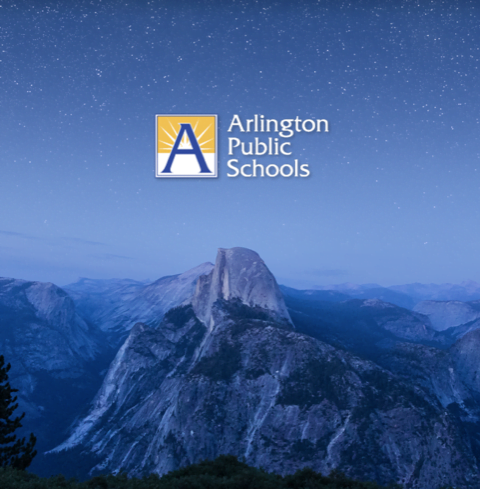 The 2020-2021 virtual school year began with a tumultuous first day when students encountered connectivity issues associated with GlobalProtect on their Arlington Public Schools (APS) issued devices. GlobalProtect, a virtual private network (VPN), acts as a firewall to censor specific content deemed dangerous or inappropriate on student MacBook Airs and iPads. On the first day, it experienced malfunctions that inhibited devices from connecting to the program, restricting Internet access. 
Without Internet, students were blocked from attending class on Microsoft Teams, APS's principal communication platform. Students were also prevented from accessing Canvas, the primary learning management system utilized by APS. These problems were the result of a multitude of factors, stretching from highly technical configuration errors to the considerable disconnect that exists between major instructional and informational technology experts within the school system.
On the first day, many students defaulted to restarting their devices, on their own accord, in an attempt to establish connectivity. While some found success, others were only able to connect temporarily. As a result, many students pivoted to using their own personal computers and iPads to attend class. However, not everyone in APS has that luxury.
"It's not right, and it's not fair that some kids didn't have a resource to reach class," Yorktown High School's Instructional Technology Coordinator (ITC), Samuel Wightman, said.
ITCs, like Wightman, were the first to contact APS students and parents to acknowledge the issues and offer initial support. Unfortunately, the ITCs could not provide permanent solutions to connectivity problems they may not understand or have been informed about. Their role does not include working with complex infrastructure platforms like GlobalProtect.
"At the local school level, my position is school-instructional. I work with Dr. Clark [the principal of our school] and the rest of the administrative team. I work with teachers to make sure they understand how to use Teams, how to use Canvas [and] how to make sure their courses are set up properly," Wightman said.
The ITC at every APS school manages and integrates technology, but has limited knowledge of the infrastructure behind programs like GlobalProtect. That area of expertise falls under the umbrella of the Department of Information Services. Most employees at Information Services possess degrees in technology, while educational technologists studied education. ITCs work with teachers, students and administrators to integrate technology into teaching, not design it.
Wightman likened his role on the first day to that of a 911 operator, only being able to provide minimal support to those in need before referring them to specialists. He repeated the same instructions that were on the APS website, but could not offer any additional help. He knew little more than the public about what was happening in Information Services.
Aside from following directions linked in a red alert on the APS website, a format typically reserved only to announce snow delays or cancellations, students and families could also call the tech support hotline. In the morning, APS sent out the original number for the hotline, but after the system crashed midday, the number had changed. While the hotline was down, students and parents were limited solely to filling out tech support tickets and submitting them to their school's respective ITC.
After the first week of school, Wightman had received 406 tickets from Yorktown students and parents, while Wakefield High School received over 1,000. These numbers do not take into account students without a functioning personal device who were unable to submit tickets, or students who were simply unaware of their options. 
Despite the connectivity issues on the first day, teachers did not notice a remarkable amount of absences. According to the Assistant Superintendent of Information Services, Rajesh Adusumulli, 96.1% of students actively participated in synchronous learning during the first week of school and 92-93% of APS devices had regular activity on the APS network. It is worth noting that Adusumilli's numbers include students who were only connected to Teams for a short time. Presumably, the rest of the students were either using personal devices or could not access class. 
As uncertainty about why APS-issued devices failed on the first day of school festered among students, teachers and families alike, Superintendent Dr. Francisco Durán sent out an email addressing the concerns.
"The Department of Information Services identified that the primary source of the issue was firewall-related, due to the large volume of traffic trying to access Microsoft Teams at one time. Additionally, the phone number we had set up for technology support was quickly overwhelmed due to the same issue, and we have resolved that issue … I also want to clarify that we were aware of an issue with GlobalProtect, brought to our attention [the week before school], and that issue was resolved over the weekend," Durán said on the first afternoon. 
Information Services equivocated on the problems preceding the start of the year, but what is apparent is that on the first day, technology experts were scrambling to stabilize malfunctions directly related to the very same platform that was supposedly fixed: GlobalProtect.
Problems and Information Services' Response
The Information Services department portfolio consists of three aspects: device deployment, infrastructure deployment and infrastructure management. In layman's terms, they purchase devices and assist in their distribution, while also incorporating applications like GlobalProtect into APS technology. Any problems with these applications that present themselves are supposed to be rectified by Information Services.
On the first day of school, Information Services was tasked with doing just that: fixing a problem caused by a malfunctioning application. 
Prior to the school year, Information Services identified a malfunction between GlobalProtect and Microsoft Teams and attempted to address it by implementing a specific setting called a "split tunnel" into the configuration of GlobalProtect.
However, heavy traffic on APS's servers on the first day of school illuminated a compatibility issue between MacBooks and the split tunnel setting. Without sufficient load on its servers, Information Services had never experienced this problem between MacBooks and the split tunnel in the past, according to Director of Technology Services, Terance Proctor. 
As a result of this newfound incompatibility, small packets of information were penetrating APS's firewalls, leading to connectivity problems.
"If you send very small packets (pieces of data) through a router, it can sometimes be a worse effect than sending normal-sized packets if there's a huge flurry of them. [A split tunnel is] the process of not having certain traffic go through the firewall, and the bug is the split tunnel settings working on a Mac," technology architect Weber Grandish said.
Throughout the first week of school, Information Services worked alongside the vendor of GlobalProtect (Palo Alto Networks) to fix the problem. Connectivity issues persisted into Wednesday, but that night the bug was identified and a temporary solution was discovered which allowed Information Services and the vendor more time to investigate the root of the problem. By the Thursday of the first week, APS was confident that all devices should have been running smoothly.
"We believe at this time all noted issues are resolved and all students should be able to use their devices as intended. The bug fixes and changes were made at the back end, and at this point, we do not see the need for any action on the laptops. We will continue to monitor the system as we see usage in the morning and confirm things are in place, and follow up with a systemwide message," Adusumilli said in an email to ITCs.
Information Services' Preparation Over the Summer
When in-person instruction was suspended last March, Information Services was prepared. According to Adusumilli, Information Services had long been developing a model for online learning. By providing devices to students, learning management systems and mobile device management features like GlobalProtect, the rapid transition to online learning was simplified for APS. 
"The mobile device management features that we have actually put in place were not put in place in March. [They were] put in place a long time ago so we could manage, control and deploy content and curriculum remotely to students. These years of preparation were a very important aspect that allowed us to do really well when other districts were struggling in March when we actually had that shift," Adusumilli said. 
There were few technology problems last spring, but simultaneous synchronous learning was not occurring, meaning there was little strain on the system. Somewhere between 26,000 and 27,000 APS devices were online at the same time in the spring, according to Adusumilli, but not all were using Teams. 
To ensure devices would work when every student and teacher in the county was engaging in online instruction, Information Services needed to adjust their servers over the summer.
"We did increase the numbers of firewalls and the size and capacity far beyond what we needed, because we wanted to make sure that the first day of school went well," Grandish said.
If there was testing of the servers prior to the first day of school, however, it was not well-documented, and ITCs were not made aware.
"My recommendation, along with several other ITCs, specifically counseled them to roll it out to one or two schools and test the load. They did not do that. They rolled out their changes to the entire school district. That is not best practice. You could not reasonably say that the preparation was adequate, because no testing caught an already-identified systematic problem with that platform," Discovery Elementary School ITC Keith Reeves said.
"The servers were scaled up, but the protocol was different. Did we anticipate and do anything to the load? Yes. Did we anticipate and test the systems? The answer is yes. Did we anticipate the bug? The answer is no. Were we able to react to it immediately and turn things around? Unfortunately, it took some time," Adusumilli said.
Information Services was also tasked with purchasing devices and distributing them to new students, as well as those in third, sixth and ninth grade in line for a technology upgrade. This year, they also needed to acquire devices for students in kindergarten through second grade. 
This process started in the summer when Information Services used a prioritized methodology to determine whose need for a device was most urgent. 
"We said 'Okay, now you have to give devices to all pre-K to [second graders] that are either English language learners, or who have special needs, or [are] reading below grade level.' [We] only then made sure that we were getting everyone [else] a device," Adusumilli said.
This year, the process of configuring these devices was left to ITCs and technicians. Somewhere between 1,500 and 2,000 MacBook Airs were set up, along with 3,000 iPads. In addition to providing devices, Information Services tried to ensure that students all across the county had access to an Internet connection.
"Anticipating the need to provide broadband Internet access to APS students in need, we pursued various options and one of the proposals we put forward was to pursue an option of providing Comcast InternetEssentials to families. We did some research and proposed a grant with some projected costs," Adusumilli said.
The Arlington County Board designated $500,000 of funding for the program and the grant was allocated as part of the federal CARES (Coronavirus Aid, Relief, and Economic Security) Act. In order to qualify, families have to be eligible for other public assistance programs like the National School Lunch Program and Medicaid. According to Adusumilli and a contract obtained by The Sentry, even households with outstanding debt to Comcast are eligible, and close to 400 families are currently using the resource.
In its effort to provide equitable Internet access, Information Services is also working to install APS routers within Ballston Mall. 
"[The mall would be] another protected, closed space that offers every student an opportunity to continue doing what they are doing," Adusumilli said.
Tech Support Hotline and Zendesk
APS offers technical support to students and parents in two ways: the tech support hotline and the Zendesk ticket system. Both were utilized heavily on the first day of school.
The hotline collapsed under the pressure of about 10,000 calls on day one. It was not equipped to handle that amount of traffic.
"I called the hotline in the morning, but I was left on hold for an hour. I didn't speak to anyone, and then my phone died," junior Tai Anderson Garbow said.
For the lucky few whose calls did go through, operators could only provide "level-zero" help. Level-zero support is designed to walk people through step-by-step procedures for alleviating simple tech problems, procedures which are also laid out on the APS website. 
"My job is, as an ITC, to provide level-one support. Our technicians, who physically repair devices when they break, are a 1.5. And our network analysts are level-two. These folks at the help-desk are a level-zero," Wightman said.
According to Wightman, the operators of the hotline could only offer level-zero support because, this year, they are re-assigned extended-day and custodial staff. Adusumilli made the decision to change those staff members to the hotline because the alternate option would have been to furlough those employees. 
"I'm very thankful that the extended-day staff have done an amazing job. These are amazing people that have helped students out … They have been amazing in terms of the learning curve," Adusumilli said.
The hotline's original number was sent out in numerous countywide emails during the first week of school. There was no mention of who was operating the line, leading to confusion among callers who believed they would be interacting with experts. 
"The family helpline was not advertised to provide the same services that they were actually capable of," Wightman said.
According to Adusumilli, the hotline was designed for people with language barriers that had trouble comprehending the self-help guides. 
"There are so many resources online in our tech help site, but not everybody is savvy enough to go through it themselves. So the intention was the help desk would be able to do that, and they would also be able to provide language support because we have people that can speak multiple languages. And also the intention was to guide them through basic help," Adusumilli said. 
Since the tech support hotline proved to be useless for many students experiencing connectivity issues, many instead filled out tech support tickets through Zendesk. 
Zendesk is the support system that collects tickets and emails requesting technical assistance. The system routes the tickets and emails it has received to administrator coordinator Tiffany Anderson, who then assigns it to the person responsible for fixing the particular problem described in the form. According to Reeves, the coordinator's role in the process is not something that should be the responsibility of just one person; it is simply too much work. 
The primary issue with the way APS is utilizing Zendesk is that the full functionality of the program is limited to those with functioning APS email addresses. Any ticket submitted by someone lacking an APS email has to then be resubmitted by an ITC acting as a middleman. The ticket is then sent to the person within APS technology who has the ability to address it, but when a solution is found, it is sent to the ITC who must again reroute the response to the person with the problem. 
"We are not utilizing the resources that we have effectively. The rationale for not using Zendesk how it is designed and intended to work is that the Assistant Superintendent of Information Services (Rajesh Adusumilli) is concerned about the security of revealing the email addresses of the people that work at his department, all of which is public record and available on the Virginia Department of Education website," Reeves said.
Disconnect Between Information Services and ITCs
The relationship between ITCs and Information Services is crucial in teacher and student understanding of the technology provided by APS. When Information Services makes a decision, ITCs have to react accordingly to give their respective schools proper instruction. 
Prior to 2016, a position existed which provided ITCs with representation in the decision-making process of APS technology. The Director of Instructional and Innovative Technologies supervised and managed ITCs, who are in schools every day, and gave them someone whom they could report to at the county level. 
After the Director role was eliminated in 2016, a new position called the "lead ITC" was created. This position exists at every school level and is supposed to provide ITCs with representation in the decision making process of APS technology. The central problem with this model is that "lead ITCs" are also working every day at schools, and therefore cannot focus on maintaining the relationship between upper-level informational technologists and ITCs. As a result, a lack of communication between Information Services and ITCs has created a divide between the two bodies. 
In an anonymous poll conducted by The Sentry, seven out of ten ITCs said they do not feel that Information Services takes their concerns into account. 
This summer, these issues were magnified when APS was choosing the learning management system and communication platform that it would use for the virtual school year. The majority of ITCs felt that APS should utilize GSuite, Google platforms like Classroom and Meet, as opposed to Canvas and Teams.
"Simply, MS Teams is not the correct platform for education. It is a corporate tool that we are trying to force in an educational setting. There are platforms that are designed around education, like Google Meet and even Zoom for Education. Schools are all engrained in Google Suite for Education, and students at all levels use those products daily. Why would a [school] system adopt a platform that does not integrate with one that children already know and have been using?" an anonymous ITC said. 
On April 27, 24 ITCs sent a letter to Adusumilli and the Assistant Superintendent of the Department of Teaching and Learning, Bridget Loft, highlighting 13 arguments for using GSuite. 
"Google Meet has a simpler interface … Microsoft Teams has several dozen options on the screen at any time, many of which do not involve the meeting in question," the letter said.
Meet is also more compatible with Google Drive, which is used by every APS student. 
"Google Meet integrates seamlessly and meaningfully into the rest of GSuite, while Teams does not. Given that GSuite is in use throughout APS, this function should be enabled to allow us to take full advantage of the platform we already have in place," the letter said.
The letter was meant to spark a conversation about using different platforms. It did not.
"I don't believe a response [to the letter] was sent," Loft said.
Loft, with support from Director of Curriculum and Instruction Sarah Putnam and Supervisor of Personalized Learning Heather Hurley made the ultimate decision to use Canvas. According to Adusumilli, the  decision to use Teams in conjunction with Canvas was made for a variety of reasons.
"This kind of combination [is] better security-wise. It provides better security to the student data, to staff data, but also provides better efficiency from a financial, resources point of view as well," Adusumilli said.
APS' rationale behind using Teams and Canvas centers around two key components: better security and better financial efficiency. Although there are no clear security benefits to using GSuite, the financial argument is strong.
"The grand total cost to Arlington Public Schools for GSuite is zero dollars. The entire platform is free to K-12 instruction. The expense argument falls flat on its face," Reeves said. 
According to contracts and invoices obtained by The Sentry, APS paid Instructure (the company that owns Canvas) $140,046.00 to use the system for the 2020-2021 school year. This total cost included payments for the general Canvas Cloud subscription for all 25,678 students, 24/7 support for faculty and subscription training.
Since the start of the 2017-2018 school year, APS has paid Instructure $630,149.00. The contract extends through next school year, when APS will have to decide whether to renew it.
Instructure charges APS $3.75 per student for a Canvas Cloud subscription every year. According to the Vice President of Global Communications for Instructure, Cory Edwards, the industry-standard cost is somewhere between four and ten dollars per student per year. 
Many ITCs believe the sizable contract with Instructure was a driving force behind the APS decision to choose Canvas for this school year. 
"I do not find previous expenditure to be a pedagogically convincing argument. Choosing what is best for students, choosing what is best for children, should not be predicated on the checks that we sign," Reeves said.
Another rationale for using Canvas that APS has provided to ITCs is uniformity; they want everyone using the same learning management system.
ITCs like Reeves, however, would argue that this reasoning ignores the fact that students and teachers have been using a multi-pronged approach for years. Platforms like Google Classroom have been utilized in conjunction with Canvas in schools all around APS.
APS has already deviated from this stance in their use of communication platforms, allowing music departments and hard-of-hearing classes to use Zoom instead of Teams. 
"While APS does not recommend the use of Zoom for Educational Services for the general population, as Teams meets general students' and staff members' needs, an exception has been made for Performing Arts classes. Major considerations include the ability to share system audio on MacBooks and increased control related to breakout room capabilities," band director Brian Bersh said. 
"If APS already let [band] use Zoom, why can't other classes too? Doesn't that also set a precedent that we should be able to use Classroom, since it's better than Canvas?" junior and band student Tyler Pons said. 
Canvas was originally designed as a secondary resource meant for college students. It was not intended to be used by elementary and middle school students. More recently, Instructure has developed its platform to increase functionality for teachers of younger students. It is up to those teachers, however, to utilize the platform in a way that makes sense to their students.
"Teachers of younger students — say K-5 — are going to probably leverage functionality in a different way focused on the more age-appropriate functions and activities and even customize the experience appropriately, creating a homepage with simpler buttons for example, or using a virtual field trip or a Webquest. Those teachers of younger students are likely to place an even greater emphasis on parent interaction and communication within the platform. Canvas is also an open platform with many integration capabilities. That means that many of the integrations used on top of Canvas cater to the appropriate age-group or objective of the class," Edwards said. 
The lack of communication over the summer between ITCs and Information Services reflects a larger theme that exists within APS technology. Information Services believes they are doing what is best for the school system, but ITCs believe that they are making unilateral decisions without consulting all the stakeholders.
"[Information Services] had time to plan, they had time to bring ITCs to the table to discuss the instructional implications and the age-appropriateness of each interface, they had time to test products and platforms. They did not do any of this. The failures of this school system rest solely in their hands," an anonymous ITC said.