Letter from the Principals of the Class of 2020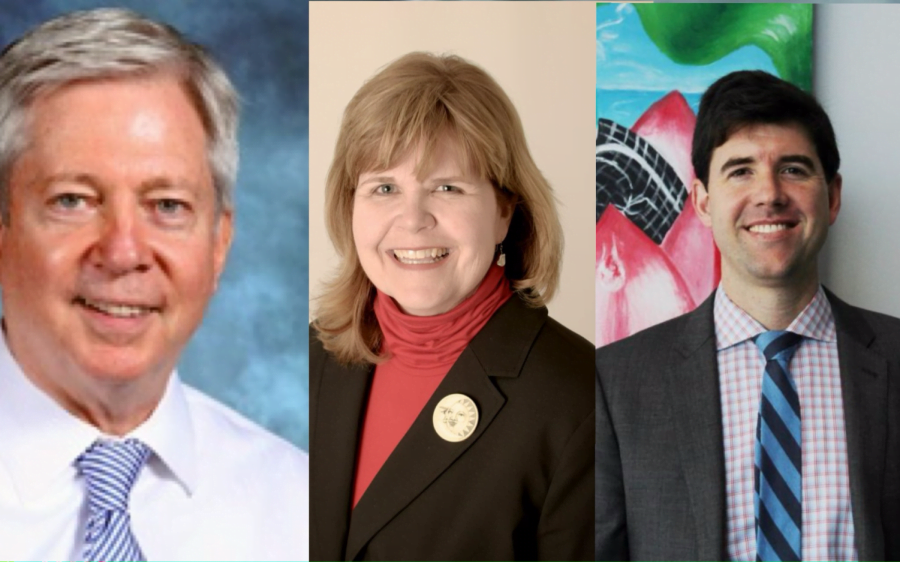 Dr. Raymond Pasi, Bridget Loft and Dr. Kevin Clark, Yorktown Principals
June 18, 2020
The Class of 2020 experienced the leadership of three principals in four years. Each one steered with a different approach, but all with the same genuine wish for the graduates to be prepared and supported in their journey through Yorktown. To ensure this class knows that Once a Patriot, Always a Patriot is not just a catchy phrase – all three leaders have shared their well wishes as we see the seniors off on new adventures today! 
Dear Members of the Class of 2020:
You certainly know how to make your senior year unique and memorable, don't you think?!
I am delighted to have this opportunity to extend my very best wishes to each of you as you graduate from Yorktown. While I have not been at school since you were freshmen, I have followed with interest your accomplishments these last three years. I know you will go on now to accomplish great things, and I wish you all the best wherever life takes you.
Good luck in all your endeavors, and be assured my good thoughts and best wishes go your way always,
Dr. Raymond Pasi
Congratulations Class of 2020! While I can imagine this spring was nothing like what you pictured the end of your senior year would be when you were freshmen, I know in my heart that you handled it with the same fortitude and sense of humor you have displayed when met with other challenges. It was my distinct honor to be able to work with and learn from you during my time as your principal. You welcomed me with grace at the start of your sophomore year and showed me the ropes for how to be a high school principal. Having three principals in four years (two of whom were new to the job) allowed you to lead by example – you were patient, kind, compassionate, tolerant of our mistakes and celebrated our successes. I know I'm better for having known you.
As you look forward to your future after high school, know that the characteristics that you embodied in"training" your principals will take you far. Once a Patriot, always a Patriot! Best wishes for your new adventures and keep in touch!
Seniors of the Class of 2020, congratulations on your graduation from Yorktown High School! This message is bittersweet. Though I have not been at Yorktown long, I was able to meet many of you and am in awe of you as people and proud of what you have accomplished.
This year has been difficult. A global pandemic shut down schools as you were looking forward to culminating activities like Prom and Graduation. Turmoil over the murder of George Floyd erupted into protests of systemic racism. Uncertainty about the future reigns.
Of one thing I am certain, you will challenge the status quo, learn from these experiences, and build a brighter future. Dare to be great, persevere through life's challenges, and don't ever forget, Once a Patriot, Always a Patriot!
Dr. Kevin Clark