Letters from the Class of 2020: William McClennan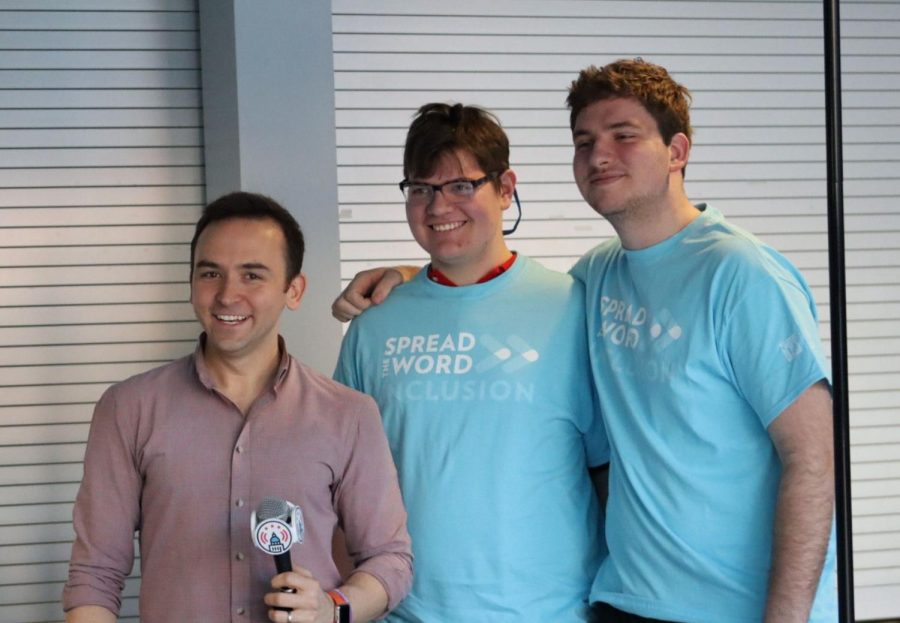 William McClennan, Guest Writer
June 17, 2020
During his time at Yorktown, William McClennan was the Co-President of Best Buddies and a leader of Special Olympics. He was also a member of the Executive Board and Arlington Food Assistance (AFAC) Club. He is currently a national youth ambassador for Special Olympics representing the Mid-Atlantic region, and he is a member of the Best Buddies Virginia and DC board. Next year he will be attending Virginia Tech. 
Dear Class of 2020,
I think that this journey over the last four years has been something valuable. Together, we have become our own people with our own skills, passions and thoughts. Being an independent individual is something that I truly value in each one of my classmates. I hate that we lost the last part of our senior year to something that we can't combat without sacrificing our graduation honors. Looking back at my own time in high school, I think that I have an interesting perspective on our time at Yorktown because of the clubs and organizations that I was lucky enough to be a part of. Best Buddies and Executive Board were two of the ways that I connected with my fellow Patriots.
Best Buddies is a club that promotes friendships between students with and without disabilities. I sort of stumbled into it freshman year and as I progressed through high school, my involvement in this club grew. Over four years I went from a member in the club to Treasurer, to Co-Vice President and for my senior year, I was honored with the opportunity to be the Co-President. As a leader, I was able to form relationships with other students, faculty and administrators. The opportunity to be a part of a club is something that helped me become the leader I am today.
Executive Board is another way I was able to be a greater part of the Yorktown community. Senior year I was asked to be a part of the Board, which is made up of students from across all grades and plans Homecoming, pep rallies, food drives and other school events. With this group I was able to be involved with Yorktown in a completely different way, learning and helping to make the best high school experience possible for every student.
In all the things that I participated in, planned and led, I had the chance to meet a lot of you. I'd be lying if I said that I knew every single one of my fellow seniors, but of all of those that I've met and connected with, I've learned that each of us are unique and have our own set of strengths that both myself and Yorktown see and admire.
I think that from my first day of freshman year to my last day of senior year, I would be hard-pressed to recognize the kid I was four years ago. I think the same goes for my fellow classmates: the kids we were when we started at Yorktown are not the men and women that are leaving today. We have matured as students, as leaders and most importantly as people. I look forward to seeing what each one of you will go out and do in the world.
I think it is an important clarification that our 2020 graduation and the title of "class of COVID" does not confine and define us. It is our responsibility to define ourselves.
Thank you for being you, Class of 2020,
William McClennan