Letters from the Class of 2020: Maab Elhag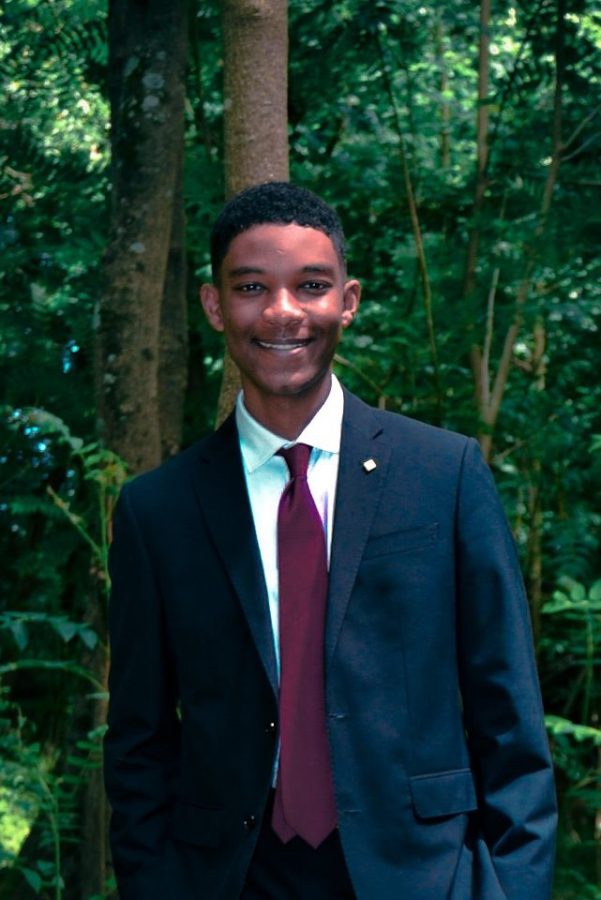 Maab Elhag, Class of 2020
June 17, 2020
At Yorktown, Maab Elhag served as the president of the Minority Men United organization and the president of Yorktown's Future Business Leaders of America chapter. He was also an active member of National Honors Society, Engineering Club and Junior Civitan. For the next four years, Maab will be attending the University of San Francisco, majoring in business management and will continue to fulfill his passion and intent to establish his long standing business. 
Dear Fellow Class of 2020 Graduates,
My name is Maab Elhag. For the past three years, I have been privileged to call myself a member of the Yorktown community. A patriot. Having transferred from Boston at the start of my sophomore year, I was unprepared for the new journey that lay ahead. I wouldn't be truthful if I said I was not afraid of the future, of the prospect of growing up and graduating in a community that I still had to get adjusted and accustomed to. However, it was the very welcoming spirit in every member of the Yorktown community that made me feel at home. 
At the beginning of the year, I was excited for all the fun opportunities that we would have experienced. From the football games, to senior experience, prom and eventually our graduation. However, as some have said, we were robbed of the final experiences of our senior year. While I share the pain of missing out on these moments in our lives, I do not view the current situation as a robbery, rather an opportunity to reflect. 
We are a special group of graduates, a unique situation. As we move forward into adulthood, with some of us going onto college, others serving our nation and some joining the workforce, I hope that you all realize the necessity of being prepared for an uncertain future. We were never prepped for a situation such as this. We had to learn and adapt. There will be plenty of more experiences throughout our lives that will require us to learn and adapt as we progress through. 
Life is precious, and if there are a few things that I would ask you to keep in mind, it would be the following: I want you to clear yourself of the systematic pressure that we as Yorktown students faced day in and day out. I want you to know that life is abundant, not short, but that does not mean you should not praise every day as though it were your last. Cherish every lasting moment and experience, good or bad, because they have built your character, the same character that you will be entering adulthood with. I would like for you to challenge yourselves, be resilient in your pursuit of success, but also be selfless and charitable when you're given the opportunity. Finally, I would like for all of you to let go of your regrets, but before you do, own them and learn from them. 
My fellow graduates, I wish nothing but happiness, success, and stability for all of you in life. Don't regret losing the final months of our senior year, own it. Always remember to cherish the moments spent or else you will regret the moments lost. 
Good luck and thank you for the memorable moments,
Maab