Amazon Spends To Combat COVID-19, Build Local Relations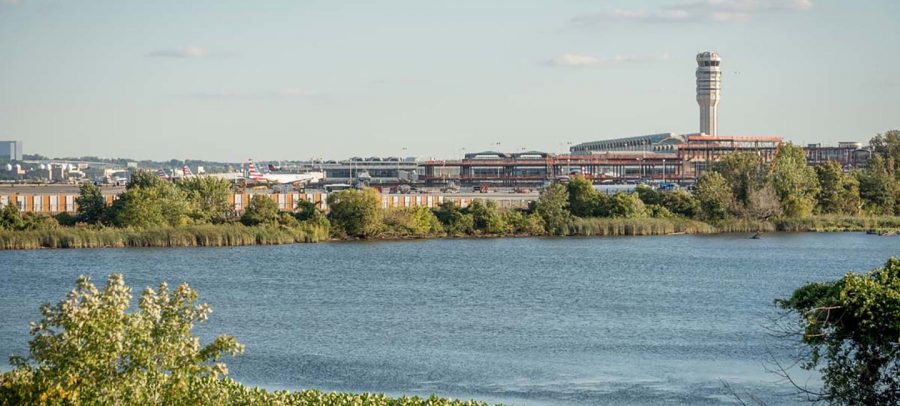 Ryan Cole, Sentry Staff Reporter
March 31, 2020
As the COVID-19 pandemic continues to plague the United States, the country has fallen into a severe economic downturn, teetering on the edge of a recession. Large and small businesses alike are struggling to maintain their bottom lines and, as a result, have been forced to make mass cuts and layoffs. Some economists estimate that over a million Americans will have lost their jobs by the end of March because of the virus.
While most businesses are struggling to stay afloat in this time of quarantine and self-isolation, large scale tech companies are thriving due to an increased dependence on their product. As people have been forced to do work and socially interact over the internet, Microsoft has reported a 40 percent uptick in people using its communication services, according to The New York Times. Facebook CEO Mark Zuckerberg says that the multi-billion dollar social media platform has experienced similar trends.
As people have become hesitant to leave their houses without full hazmat attire, more and more have turned to Amazon for their shopping needs. The tech giant has hired an additional 100,000 workers to keep up with the demand, a refreshing statistic in an era defined by layoffs.
Since Amazon announced its new headquarters in Arlington, HQ2, the media and members of the community have spent significant time examining the potential negative and positive impacts the company could have on the region. One thing that was never a focal point of those discussions was how Amazon could assist the community during a global health crisis.
In these trying times, Amazon is doing more than just delivering toilet paper. The corporate giant has reportedly donated $1 million, spread across four local organizations, ACT for Alexandria, Arlington Community Foundation, The Community Foundation for Northern Virginia and the Greater Washington Community Foundation, all of which are working to combat COVID-19. 
Now, it is important to remember that Amazon is a trillion-dollar company. It is not as if they broke the bank to help the DMV in the struggle against this epidemic. But this $1 million comes on the heels of other multi-million dollar donations to nonprofits in the area, focusing on issues like homelessness and affordable housing. All of these gifts combined are significant because Amazon is not a company known for its charity. CEO Jeff Bezos ranked last in charitable giving among the top 10 American billionaires in 2017 according to CNBC. Given this negative philanthropic history, these monetary contributions suggest Amazon is looking for a fresh start in Arlington. 
The company has also put $1 million towards COVID-19 efforts in Seattle, the location of its first headquarters, and an area that has been hit harder than most by the virus. Amazon has also established a $5 million Neighborhood Small Business Relief Fund in Seattle to assist companies within a reasonable radius of its office buildings, with less than 50 employees or $7 million in annual revenue.
Amazon is making an effort to support the employees of these local businesses, but their policies relating to the pay of their own employees seem less generous. The company has promised just two weeks of paid sick-leave to those diagnosed with the virus. 
This policy is comparatively better than the way some other trillion dollar companies like Disney have been operating, instituting shoddy sick leave guidelines and laying off workers, but two weeks is still not enough time. The incubation period for COVID-19 varies from person to person, but it can take a full two weeks just to get rid of the virus. It would seem irresponsible to return to work one day coronavirus free. It is also increasingly likely that the patient's family members will have become infected and need to be cared for. There is a lot of uncertainty when it comes to this virus, and two weeks after a diagnosis to sort it all out is not sufficient.
With employees on leave, Amazon's delivery service, one that once promised two day shipping, has slowed significantly. Overall though, the tech behemoth has kept trucking along. Arlington's newest resident arrived just in time for one of the strangest and most consequential events in recent history. The company has not handled the situation perfectly, but it is making an effort to assist in the control and eventual eradication of this destructive virus.