The Face Of The Library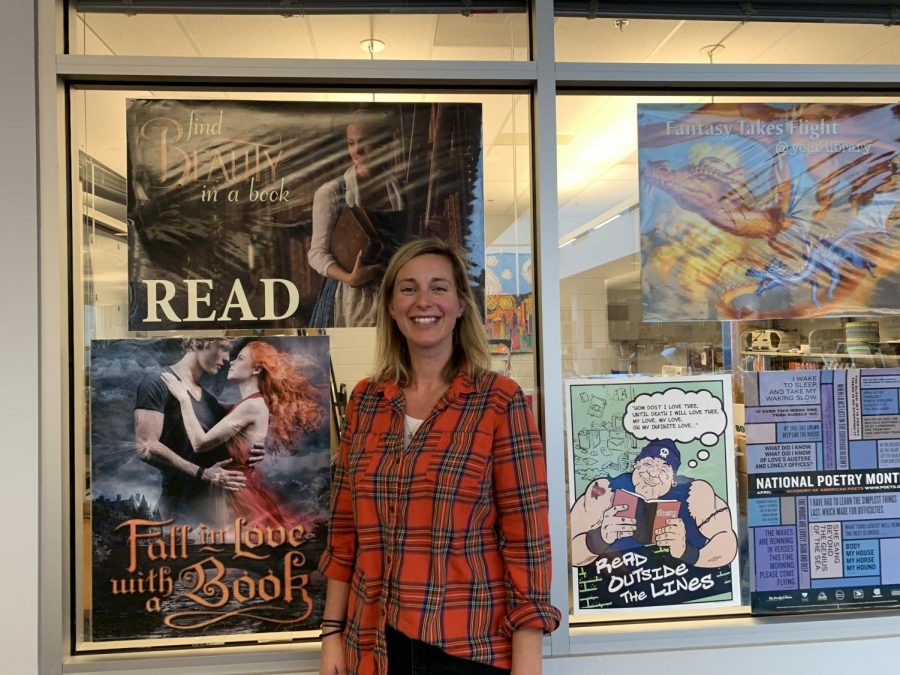 Maren Stroup, Sentry Staff Reporter
January 30, 2020
Among the many shelves and silence of the library, head librarian Gwendolyn Nixon helps students left and right. Nixon went to our school as a student and does a lot for the student body that many are not aware of. Nixon and the library staff use many different skills: from knowing how to recommend books to students to sorting and stamping books, there are many aspects of the job.
Nixon always knew she wanted to work in a school environment, but did not always know she would end up in a library. She was inspired by her teachers in high school to be an educator and then went off and received the Arlington County Scholarship, which is awarded to outstanding students with goals of pursuing a career in education. She later realized she did not love all the aspects of teaching, so being a librarian was a better fit.
"I started my student teaching and I realized that I felt too nervous to interact with the parents. I did not want to do report cards or parent teacher conferences and my mentor there, as well as an aunt of mine who was a school librarian, both said being a librarian was a good fit for me. They told me I could still educate kids and see all the different grades, but it is a slightly different focus," Nixon said.
Nixon proceeded to go to library school and got her master's in library science. She was a librarian at Central Library in Arlington and then at an elementary school before she came to our school three years ago. At her current job, Nixon does a variety of tasks with the library staff. 
"We are in charge of making sure that we have all the different resources people would need for pleasure reading or to support certain curriculums. We work as a team on the library staff and then we purchase those materials and when they come in we need to process them, stamp them and read them. Then we can recommend them to kids, and then the other part of that is when students and staff come in we have to help them find what they need," Nixon said.
Nixon loves to work with kids and adults. Being a librarian shows why she was drawn to being a teacher in the first place. She loves excitement and new things, which her job at our school provides. 
"My favorite part of my job is interacting with a lot of different kinds of people. That's one thing I love about being a librarian in general: you never know who your next customer is. It is someone and something different every day. It changes every minute," Nixon said.
Nixon says helping students is the highlight of her day, but it becomes difficult to assist each one because every student has different needs. 
"The hardest part of being a librarian is that you have to know a lot of stuff about a lot of different things …. If someone comes in with a science project and it consists of materials I am not familiar with, I have to quickly get up to speed with that information," Nixon said.
The library supports many students daily and supplies them with loads of books and resources. Nixon and her team are the people that make sure everyone gets the help they need and can take advantage of what the library has to offer. Our school is lucky to have access to a great library, along with a helpful and encouraging staff.