New School Resource Assistant Welcomed to Yorktown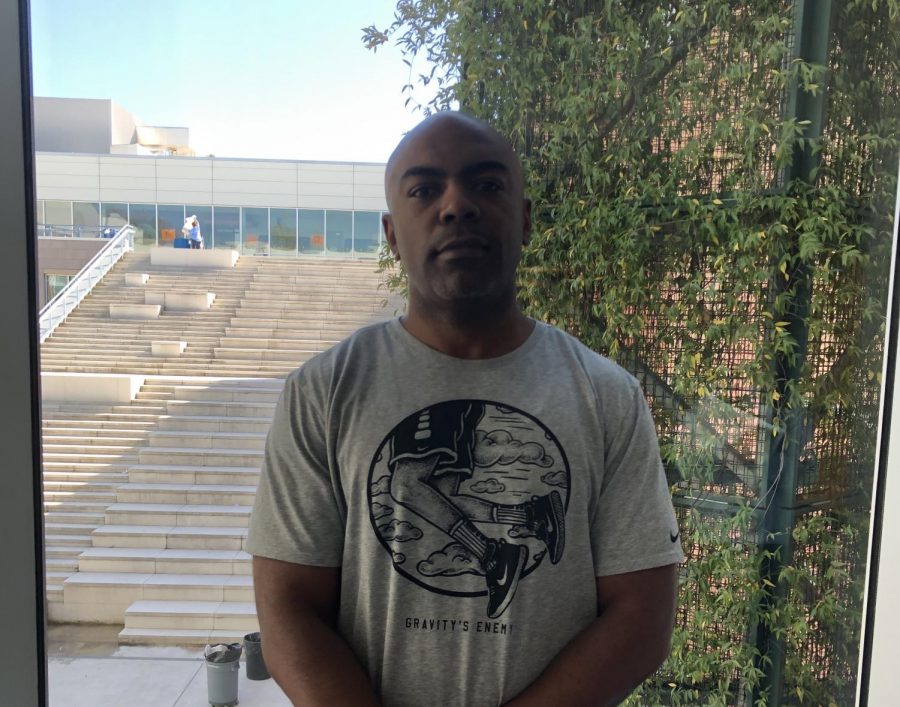 Whitney Critchfield, Sentry Staff Reporter
November 18, 2019
Devaughn Drayton, a longtime resource assistant, has recently joined the faculty at our school. Drayton has been working as a resource assistant for 21 years and he is looking forward to bringing his years of experience and dedication to his new position. 
Drayton grew up in Arlington Public Schools (APS) and graduated from Wakefield High School. He earned his bachelor's degree at Virginia Union University and his postgraduate studies took place at Temple University in Philadelphia. After his years in the private sector, he found an opportunity to return home when a position opened for a resource assistant in APS.  
"[I wanted to] give back to the community, and … I [have] loved working with kids all my life," Drayton said. 
Although he has only been at our school for about two weeks, Drayton has many ideas and plans in mind. He has already identified some of the key issues he is looking to target.
"Yorktown has the same issues as everything in society … substance abuse … [and it] is [also] important [to target] … bullying prevention. Those are some of the things that have [to be] emphasized," Drayton said. 
While there can be many challenges that resource assistants face, Drayton sees student interaction as one of the best parts of his job.
"My favorite part [of the position] … is that you interact with all the kids. It doesn't matter what grade, doesn't matter male or female … I interact with all staff, all kids … I meet tons of people," Drayton said. 
Figures of authority in school are frequently viewed negatively, but Drayton has a message for  these common misconceptions. 
"[Resource assistants] are not trying to get you in trouble. We are here to aid, support and to help you all get … [a quality] education. And to keep … [students] … and staff as safe as possible," Drayton said.
In addition to holding the position of resource assistant at our school, Drayton coaches several sports. 
"Currently I'm the head girls varsity basketball coach and the assistant golf coach [at Yorktown]," Drayton said. 
Along with the many high school sports he's coached over the years, Drayton also enjoys professional sports. He supports all Washington, DC sports teams. 
"In general, I'm a basketball, baseball [and] football guy … my sports teams [are the] Nats, Washington Redskins [and] Washington Wizards," Drayton said. 
As Drayton works to improve our school through the position of resource assistant, he can use his decades of experience and commitment to students and staff to make our school a safe environment for all. With new issues constantly arising in regard to safety and security, our school is lucky to have such a skillful and devoted staff member.