New Teachers Enter Yorktown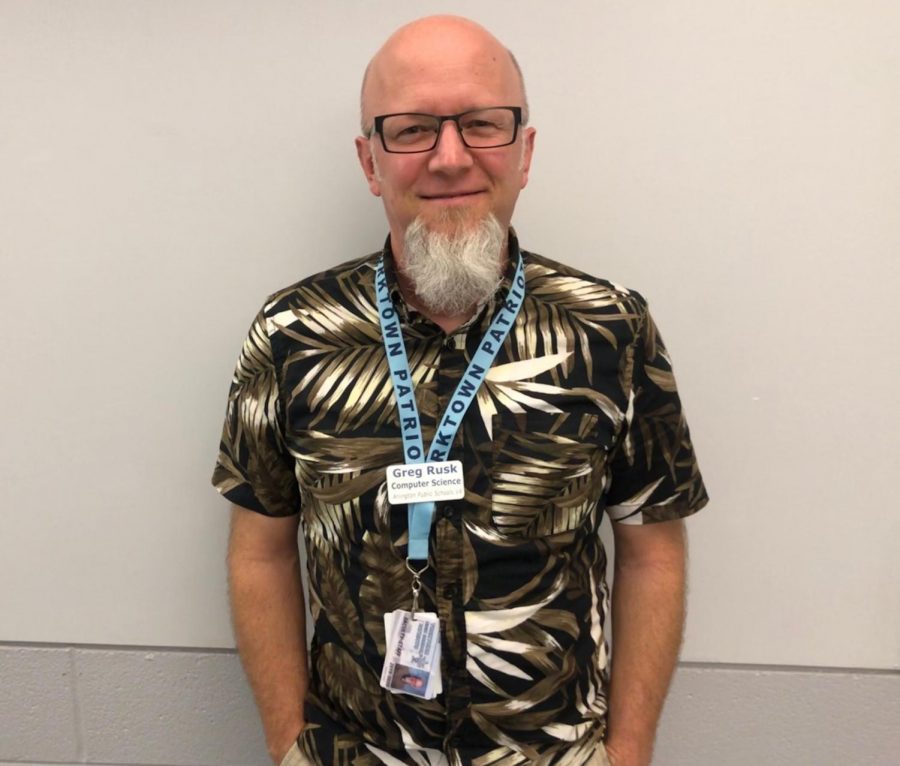 Molly Kaplow, Sentry Staff Reporter
October 30, 2019
Every school year brings a variety of newcomers, both students and teachers. This year, in addition to a new freshman class, our school also welcomed 38 new teachers. They come from all over and cover many different subjects, such as health, biology and computer science.
Although these teachers are new to our school, many are familiar faces in Arlington Public Schools (APS). 
"Students have been welcoming because some of them have been pretty excited to have a familiar face because I had a lot of them in middle school," Heather Sutphin, who came from Williamsburg Middle School, said. 
Sutphin, in addition to teaching health and physical education, also coaches our school's freshman volleyball and varsity softball teams. She is finding the transition to high school interesting and enjoyable.
 "I'm looking forward to the new curriculum. It's a lot different than the middle school curriculum and kind of diving into the content a little more than we got to in middle school," Sutphin said.
Greg Rusk, a computer science teacher, is another newcomer to our school, but not to APS. Rusk, coming from his nine years at Discovery Elementary School, has found his transition to high school to be a learning curve that is packed with fun.
"So far, I'm really enjoying it. It seems to be extremely organized and the students are friendly and staff are friendly as well," Rusk said. 
For Sutphin and Rusk, their adjustment is moving from lower grades to a high school level. For Maria Clinger, a ninth grade biology teacher, her adjustment is returning to our school after being away for nine years. 
"I taught at [Washington-Liberty High School] from 2000-2001, then I went to Ecuador and I taught in an English immersion program, but I still taught biology there for one year. I came back and started at Yorktown in 2002 all the way to 2010. I left Yorktown nine years ago and I went to go teach Spanish at Swanson [Middle School]," Clinger said. 
Clinger said the school's caring community and supportive staff brought her back.
"When I worked here earlier, the staff and the people that I really respected as teachers still work here and because I live in Arlington and I know the community. I know what a great school [Yorktown] is. I think it sometimes gets a really bad reputation because it's easy to focus in on what's not working and in every school something is not working, but if you focus on what is working, there's a lot working here. That's always what I focused on;  the positive and the good," Clinger said.
For Rusk, moving to our school was a necessity.
"My position got cut to half time at the elementary level as the computer science teacher there, so I had to look around, but I'd always wanted to try high school out. I feel like everything sort of aligned, the stars aligned, to kind of let me try this out, and with the previous teacher retiring, it was perfect timing. Something was pushing me that way," Rusk said. 
For Sutphin, she felt it was time for a change.
"After nine years at the middle school, I saw that there was an opening and I was intrigued. I was ready for a change, so I applied," Sutphin said. 
To all 38 teachers, whether new or returning, welcome to our school!