Patriot Domination: The BSC Sportsmanship Awards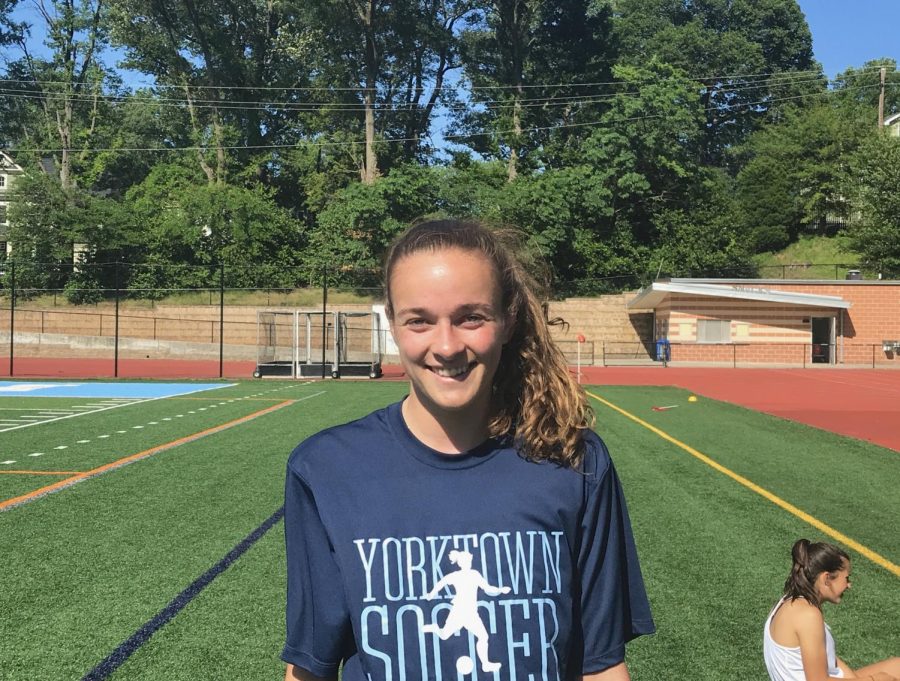 Ryan Cole, Sentry Staff Reporter
June 3, 2019
Leadership, sportsmanship and citizenship are three pillars that are important in life, and in sports. The Better Sports Club of Arlington annually celebrates high schoolers who exemplify these traits on and off the playing field at their annual Better Sports Club (BSC) awards banquet. This year's banquet will be held on June 5 at the Knights of Columbus, honoring students around the county in every high school sport. Tickets are available on the Better Sports Club's website for $45, however; there are tickets available for more money, which act as a way to further support the organization.
Athletes are often recognized for their abilities and athletic prowess; however, at this banquet awards are handed out for having good morals and sportsmanship. This is an important distinction to make because it shows that the students are being honored for more than quick feet and soft hands.
The Better Sports Club of Arlington is a non-profit organization located in the county, whose mission is "to promote useful citizenship through the medium of sports," according to their website. They have been running the awards banquet for 63 years and the event has always been a great success.
Award winners arrive at the banquet to food and beverages, and every year are treated to a notable guest speaker. Well-known speakers from the past include the likes of Olympic swimmer Tom Dolan, retired basketball coach Lefty Driesell and last year's speaker, sports radio host Andy Pollin.
This year, out of the 29 award winners, 15 are from our school, leading the way among Arlington high schools. This speaks magnitudes about our athletic program, along with the integrity and citizenship of the student body.
This list of award winners from our school includes:
Will Fineman–Baseball
Ryan Van Kirk–Boys Basketball
Sydney Honorable–Cheer
Lacey McCormack–Girls Golf
Matthew Cornfield–Boys Golf
Julia Hays–Gymnastics
Megan Hemstreet–Girls Lacrosse
Dylan Duhamel–Rifle
Kathryn Belt–Girls Soccer
Billy Blake–Boys Soccer
Kayle Park–Girls Swim and Dive
Ryan Soh–Boys Swim and Dive
Isabel Tate–Girls Tennis
Tommy McGuire–Boys Tennis
Catherine Whitehouse–Girls Track and Field
Unfortunately, neither the female student athlete of the year, nor the male student athlete of the year awards were won by the Patriot family. Those awards will be taken home by Lucy Greenfield and Lorenzo Rajaonarivelo from Wakefield High School. However, the variety of sports in which our school has winners is impressive.
Golfer Lacey McCormack will receive the High School Golf Sportswoman of the Year award which in her words, "recognizes outstanding achievement in athletics, leadership, sportsmanship, and citizenship."
McCormack, normally known for her work on the soccer field, was thrilled to be recognized for another sport in which she exerts maximum effort.
"I am excited to win this award because it feels like all my hard work both on and off the course has paid off. It was also nice to be recognized for a sport other than soccer," McCormack said.
She also stressed the importance of sportsmanship and handling both winning and losing with grace in high school sports.
"Sportsmanship is one of the most important aspects in any game because it is crucial in keeping the game friendly, yet competitive. Being gracious no matter whether you win or lose is an important attribute because no one likes a sore loser or a cocky winner," McCormack said.
Students like McCormack represent a strong athletic program, which excels in the area of sportsmanship, something that is more important than winning. In the world of high school sports, sportsmanship and compassion are especially important, and can leave a lasting impression on opponents. At this year's BSC awards, our Patriots will be represented like no other school in the county. This should be viewed as an amazing achievement for each individual nominee, but also for the school as a whole.