Galentine's Day or Valentine's Day?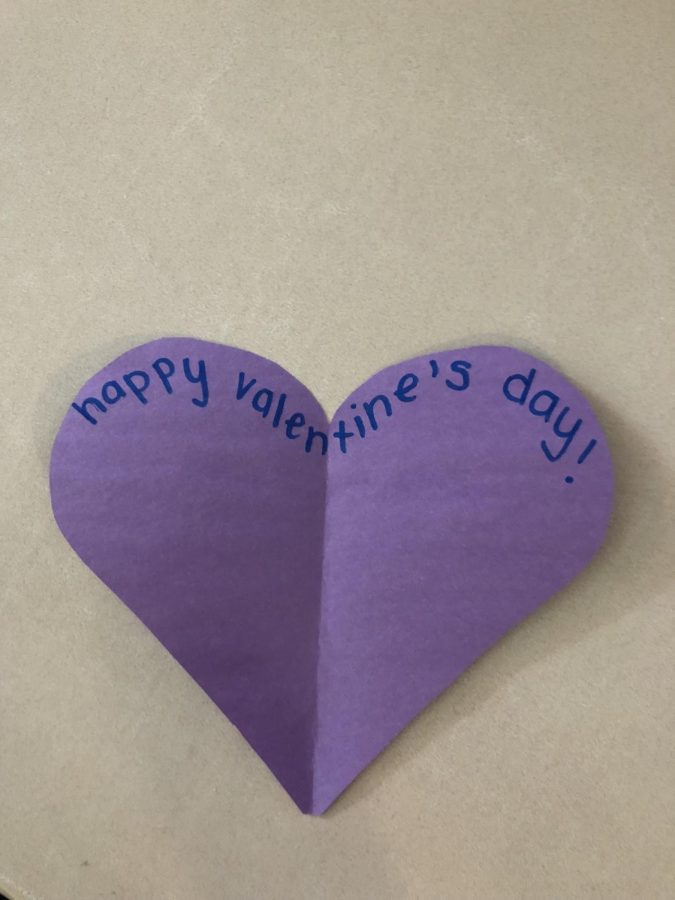 Evelyn Lowen, Sentry Staff Reporter
February 15, 2019
Valentine's Day is right around the corner and there are a lot of activities to do to celebrate. In elementary school, students would get a bag of pre-wrapped individual candies and put one in everyone's valentine's bag. It was simple and everyone received a valentine from each person in the class to ensure no one's feelings got hurt. Sadly, that is not how most high schoolers celebrate the holiday. Many high schoolers are against Valentine's Day, especially if they do not have a valentine. Other students, however, enjoy the holiday and like the opportunity to spend time with their valentine. Either way, there are several fun activities that everyone can participate in to enjoy the holiday.
A vast majority of the school does not have a valentine to celebrate with. Many people are either celebrating with their friends or simply ignoring the holiday altogether. Some girls celebrate with their friends, calling it "Galentine's Day." They celebrate it by exchanging gifts. Gifts may include candy, chocolate or small presents like gift cards or accessories. Many people are going out for dinner or lunch and just hanging out with their friends. 
There are students at our school who have a valentine. Many couples are not sure how they want to celebrate the holiday together. Most will probably go out to dinner together, but there are many more activities near us that are unique and fun.
"For Valentine's Day I think that my boyfriend and I are going to go out to dinner together, maybe at Pietanza or somewhere nearby and casual," freshman Eilidh Pyle said.
People can go ice skating in Georgetown by the waterfront after dinner or see a movie. For a more festive idea, there is a Valentine's Day murder mystery dinner at Maggiano's Little Italy restaurant in Washington D.C. that would be interesting and fun to do with a valentine.
Gifts for Valentine's Day can be stressful and many people are unsure of what to give to their valentine or galentine. Candy is always a good and safe idea, just make sure the person does not have any allergies. A lot of people like the heart shaped Valentine's Day themed lollipops, chocolates and gummies. Flowers are definitely a more traditional idea, but they are romantic and symbolic. Other ideas could be accessories, clothing items, gift cards or tickets to an event. More unique and genuine gifts could be related to an inside joke and something meaningful to the person.  
Whether you will be celebrating Galentines Day or Valentine's Day, there are many events and activities to celebrate the holiday.