A Year in Review Done By Your Taste Buds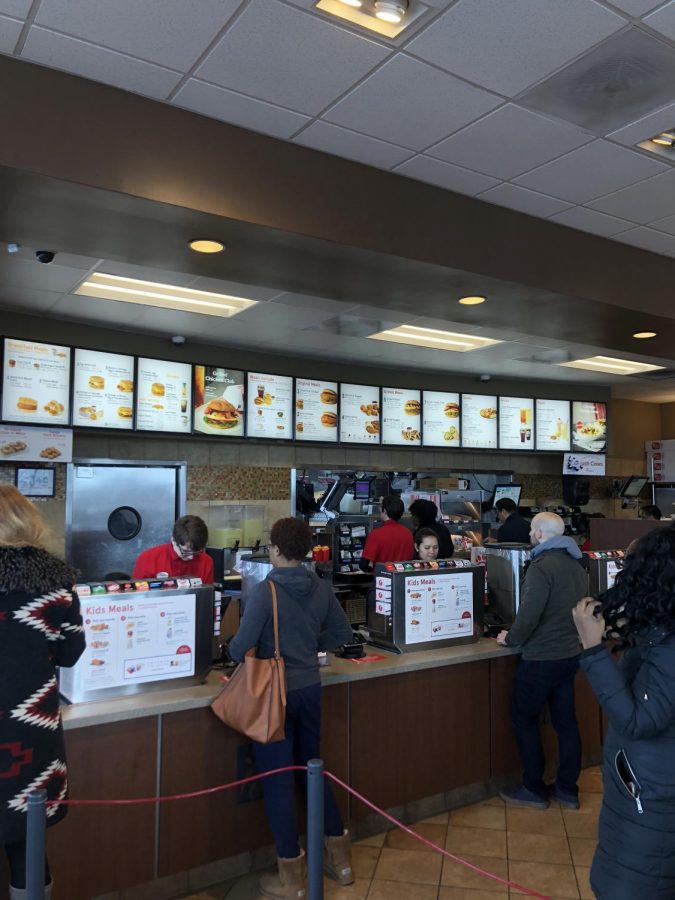 Joey Pickel, Sentry Staff Reporter
February 15, 2019
For many people, 2018 may be old news. Weeks into the new year of 2019, people are eager to leave behind the 12 months that was 2018 and move toward the future. While 2018 might have been a down year in many people's standards, a few good things can be pointed out in the seemingly hectic year. The treat that taste buds were given in 2018 is undeniable. Many foods, new and old, were introduced to the mainstream, and culinary critics were in awe at the surprising rise of some of the edible dishes of 2018. Now, it is time to sit back, relax and talk about the foods you would find in a time capsule of 2018 (and it does not include Tide Pods).
According to multiple touted food websites such as the all famous GrubHub and Food & Wine, nothing says 2018 like a good bean burrito. GrubHub claims that the traditional Mexican dish has seen a 276% increase in popularity with people clamoring for them at Mexican Restaurants and non-Mexican restaurants alike. The rise in bean burrito popularity may be linked to the growth of veganism in the United States, as GrubHub reported a 24% rise in the practice during 2017.
According to BBC, plant-based protein was also a trend seen in many 2018 meals, so this could also be another reason for the burrito's breakout success. People locally looking to jump on this trend can make the three-mile drive to Leesburg and visit Taco Ssam. Taco Ssam boasts a four and a half star rating on Yelp, and has customers raving about their fantastic style of burritos. Taco Ssam mixes the norm up by combining traditional Mexican food with a Korean style of cooking. While at first one might be apprehensive, the burritos speak for themselves and the risk in mixing two totally different styles of cooking together definitely pays off. For those looking for a more traditional burrito experience, take a drive to George Bush's favorite restaurant, El Paso Cafe here in Arlington when looking for a good burrito. It is local and provides top-notch food.
The bowl of pork, fish and a wide variety of vegetables is still going strong. The traditional Hawaiian meal known as Poke saw a rise in 2017 as GrubHub reported that Poke saw a 643% increase in popularity. Going into 2018, Poke proved that it was not just the yearly food fad as its demand increased by 205%. The craze over Poke seems just seems to never end. It has been recently described as the entire world's fast food. Poke's rise above other Polynesian foods may be seen in the fact that it is one of the few healthy ones. Over the years, Polynesian food has been continually kept off the dinner table due to the sheer unhealthiness of the ingredients and the dish as a whole. Poke, on the other hand, comes from organic products and provides a healthy alternative to the typical grease covered foods of the American Islands.  When looking to get your Poke go no further than Poke It Up, a local restaurant in Pentagon City. Google Reviews currently has Poke It Up at a four and a half star rating with customers raving about how good their style of Hawaiian food is.
The rise of the Chicken Slider as one of the most popular meals of 2018 could be attributed to Hawaiian food as well. In 2018, Chicken Sliders saw a 189% rise in popularity.  When prepared with traditional Hawaiian ingredients such as mangoes and Hawaiian bread, Chicken Sliders became one of the most popular appetizer entrees provided at get-togethers and barbeques alike. Chicken Sliders became so popular in 2018 that the infamous fast food restaurant, Chick-Fil-A, decided to incorporate them into the menus at select locations in Charlotte North Carolina and Albuquerque New Mexico. If customer response to the new item is positive, they will soon be added to Chick-Fil-A stores worldwide.
With all the leaps in progress food has made in 2018, there have also been setbacks. The well known food establishment called The Cheesecake Factory tried to jump onto the burrito bandwagon and added a breakfast burrito to their menu. This new addition contained large amounts of scrambled eggs, bacon, chicken chorizo, cheese, crispy potatoes, avocado, peppers and onions with spicy ranchero sauce, sour cream, salsa, and black beans. The abundance of ingredients caused the new meal to tally up a calorie count of 2,730 calories on top of 73 grams of saturated fat 4,630 milligrams of sodium. This unhealthy burrito provides a bad taste to consumers and left customers feeling extremely dissatisfied with their purchase and received bad reviews from the public alike.
2018 may have been a mixed bag for many things, and food was definitely one of them. On one hand, cheese burritos became the most popular food in the United States, and on the other hand, a well established restaurant created a burrito that has been described by many people as, "the worst way to start your day". At this point it is anybody's guess what 2019 will bring to the culinary world.