Lasting Legacies: High Society Icons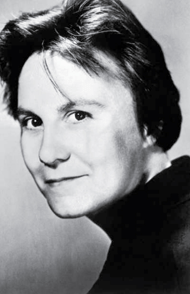 In 2016, we lost many influential figures to our culture and society. It seems only right that we pay tribute to these important figureheads. Whether they altered our politics, captivated our media or gifted us with literary masterpieces, we all have had our lives affected by these leaders and revolutionaries.
Nancy Reagan was the wife of our 40th President, Ronald Reagan, and served as First Lady from 1981-1989. She campaigned a significant amount for her husband as one of the first political wives to do so, which led to the growing role for campaigning by spouses. Her main goal while first lady became to fight adolescent drug use. She made it a national and international issue, coining the phrase "just say no." She even spoke about the issue before the United Nations General Assembly, and was the first First Lady to speak in front of it. After the assassination attempt on President Reagan, Nancy Reagan became very worried about his safety, and thus acted as his personal protector. She even consulted an astrologer for advice about his scheduling. She also encouraged her husband to form a relationship with the new Soviet President Mikhail Gorbachev, which led to the 1987 Intermediate-Range Nuclear Forces Treaty. Under the treaty, both countries got rid of their intermediate-range nuclear missiles, thus alleviating the Cold War. She died of congestive heart failure on March 6, 2016 at the age of 94.
Harper Lee was the famed American author of the Pulitzer Prize-winning novel To Kill a Mockingbird. She published the book in 1959. In July 2015, Go Set a Watchman was published, which was written before To Kill a Mockingbird though it tells the story of the later lives of the characters from her first book. However, the publishing of her second book is controversial, because her lawyer Tonja Carter published it while Lee's health was on the decline. Lee also helped Truman Capote with In Cold Blood. He did not fully recognized her contributions to his book, but she remained friends with him although she was hurt by this. Lee died in her sleep on February 19, 2016 at the age of 89.
Richard Adams was an American author of Watership Down, a famous children's book about the life of a group of rabbits. Adams was known for using the rabbits to touch on crucial aspects of the human experience, including how to deal with death.Tens of millions of copies of the book have been sold since it was published in 1972. In 1978, Watership Down was made into a children's animation. Adams won the the Carnegie medal and the Guardian children's prize for his book. He died at the age of 96 on Christmas Eve of a blood disorder.
Michael Herr was a war correspondent and author. He worked as a war correspondent at Esquire when he was young during the Vietnam War. He later wrote Dispatches from the collection of notes that he took during this time, which is considered to be an honest nonfiction work on the Vietnam War. His work depicts the fight for survival, loss and death experienced in the Vietnam War and afterwards, as well as the experience of coming home from the war. He died after a long illness on June 23, in Delhi, New York at the age of 76.
Bill Cunningham was an American fashion photographer for The New York Times. He was known for riding around New York City on his bike, and recording Street Style as it changed over time. In 2008, the French government awarded him the Legion of Honor, which is the highest decoration one could be awarded. There is a statue of him to celebrate his life's work in New York in the window of Bergdorf Goodman. He died at 87, after complications from a stroke.
Garry Marshall was a legendary writer, director and actor in works such as "Happy Days," "Laverne & Shirley," "Pretty Woman" and "The Princess Diaries." He won an Oscar for writing Julia Roberts' character in "Pretty Woman." He made many actors famous with these shows, and he was loved by many involved in his making of these works. However, he contracted actor Hector Elizondo, who won a Golden Globe for his role of Barney Thompson in "Pretty Woman", for every one of his works. Marshall died at 81 on July 19 in a Burbank hospital from complications of a stroke.
Antonin Scalia was the Associate Justice for the United States Supreme Court. He was appointed to this position by President Ronald Reagan in 1986. He  began practicing law in 1960 after graduating from Harvard Law School. By the 70's he was working in public service, and even worked in the public council for President Richard Nixon. He also taught at the University of Virginia Law School and for a short time at the University of Chicago Law School. In honor of his incredible and honorable job as a Justice and teacher, George Mason University in Virginia has created the Antonin Scalia Law School. He died on February 13 of natural causes.
Elie Wiesel was a Romanian Noble-Prize winning writer, teacher and activist. His most famous writing, Night, recounts his experiences surviving the Holocaust. Wiesel pursued the Jewish religion, but then his family was forced into the Nazi camps during World War II. He later moved to New York in 1955, and by 1963 he became a citizen of the United States. Jimmy Carter appointed him in 1978 chair to the President's Commission on the Holocaust. He won the Nobel Peace Prize in 1986, and started the Elie Wiesel Foundation for Humanity. He died on July 2 at the age of 87. No cause of death has been confirmed, but he had been ill for an extended period of time near the time of his death.
Zsa Zsa Gabor was a famous Hungarian actress and socialite, famous for her flirty personality. She appeared on television in Gilligan's Island, Batman, The Love Boat and many talk shows. She got married nine times, and her last husband was Prince Frederic von Anhalt. She died at the age of 99 on December 18 of a heart attack. Her son Oliver Prinz von Anhalt died at 45 soon after his adoptive mother on December 25, due to injuries sustained from a motorcycle accident.