Miss Representation in the Media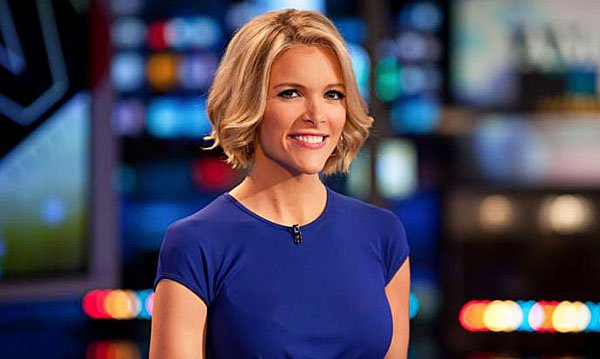 Growing up, evenings spent in my kitchen were always filled with noise. Between the many noises that stemmed from my parents scrambling to send my sister and me to whatever activity we had that night, the sound of the news was a constant in the background. I remember watching a number of women reporting, including Rachel Maddow, Andrea Mitchell, Alex Wagner and Mika Brzezinski.
All the same, it is hard to mention these women without the name Megyn Kelly coming to mind. Kelly had worked for Fox News Channel (Fox) since 2004, until she announced at the start of this year that she would be leaving the network to join the National Broadcasting Company (NBC). Although at first glance this change may not seem that noteworthy, Kelly's departure has had a much greater effect on the network than intended. Many believe that her decision to leave Fox stems from tension between her and the network that arose after she, along with more than two dozen other women, accused Roger Ailes, the founder and former Chair and CEO of Fox News, of sexual harassment. Not only has this brought negative attention to the network, but it has also affected their main lineup of reporters.
Fox has replaced Kelly's show The Kelly File, which aired during "prime-time" television hours (6-11 p.m.), with Tucker Carlson Tonight, hosted by, obviously, Tucker Carlson. This replacement has secured the network's prime-time lineup as a roster of solely white men. Such a lack of diversity not only limits the views shared on the show, but it also narrows the range of reported perspectives. To top it off, all of these men have voiced similar political opinions.
Along with Carlson, the other men who make an appearance during prime-time are Bret Baier, Bill O'Reilly and Sean Hannity. With the exception of Baier, who did not disclose who he supported in the past election, all of these men publicly supported President-Elect Donald Trump. In fact, Kelly was one of the only Fox News reporters who openly criticized Trump. With her absence, the network now lacks a variety of opinion, gender and race.
By eliminating this voice, and therefore ruling out the chance that a woman's perspective be effectively conveyed through this network, Fox has proven that they prioritize the views of men. As a girl who is interested in journalism, watching the evening news on such a prominent channel without hearing from a single female anchor is defeating. This places the assumption in young girls' minds that their career options are limited, that because they are not a male, their chance to succeed in a certain field is limited.
Granted, if Kelly's replacement was someone who seemed to respect women, or someone who I felt would effectively present information with women in mind, this would be an entirely different article. Yet Carlson is not that someone. Not only has Carlson spoken of women in a demeaning manner, he has also disrespected a fellow journalist because her some of her past articles covered fashion topics.
In an interview with Elle Magazine, Carlson discussed what he thought women wanted, as well as how easy it was to beat a woman in an argument.
"They want to be spanked vigorously every once in a while," Carlson said.
As if Carlson's own actions are not bad enough, he has also dismissed sexist remarks made from his own family members. His brother, Buckley Carlson, sent an extremely vulgar and insulting email in response to a woman's email request for a correction in a story about the New York mayor, calling her names and accusing her of things much too distasteful to quote. Despite this, Tucker Carlson assured the public that the email was not meant to be rude.
"He assures me he meant it in the nicest way," Tucker Carlson said.
In defending his brother, Carlson is proving that he is willing to turn a blind eye to sexism. As a reporter, ignorance towards such a prominent issue in society today is not a quality one looks to have.
Kelly's exit from Fox has allowed for the addition of yet another white male to the network's prime-time lineup. The channel has taken a respected woman, who has herself endured sexism from many, including the President Elect, and replaced her with someone who practically embodies it.
A well-known network like Fox, that is watched by so many, must have the capacity to communicate both the perspective of women and men. Not only does this restrict the views a network reports from, it also fails to represent 50% of the population. Without a diverse range of views, what Fox has just done is much more likely to occur again. People must be aware that this is harmful and something that must be rejected. Limiting the outlooks conveyed to their viewers limits the channel's ability to truly report. Fox's new prime-time schedule is detrimental, and must be changed.