Athlete of the Month: Jack Ogden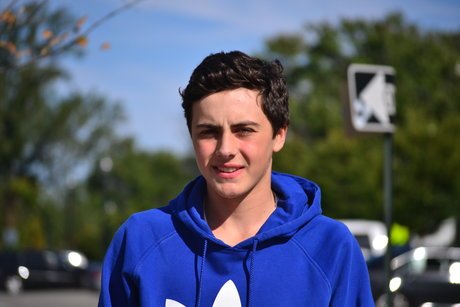 Soft spoken tenth grader Jack Ogden is not only peppers the fairways on the Golf team, but also rocks out as the lead singer in a band. His stellar skills and quiet leadership earned him the respect of not only his teammates, but opponents as well.  Even as just a sophomore, Ogden has become a bonafide star on the links.
Q: Why do you think you are athlete of the month?
A: Ha, I don't know… I played pretty well on the golf team this year and was one of the best players on the team.
Q: What is your favorite type of club to use?
A: I like using wedges.
Q: How long have you been playing golf and how long have you been on the Yorktown team?
A: I have been playing golf for five years and this is my second year on the team.
Q: Do you think you played better this year or last year, and what has been the difference?
A: Our team played better last year, but I played better individually this year. We lost a couple good players from last year.
Q: What is your favorite golf course to play on?
A: I really like Army Navy [Country Club], but I like any course really.
Q: What have you most improved on since last year?
A: I've improved my driving a lot since last year.
Q: Do you like driving or putting more?
A: I like putting more.
Q: Are you better at real golf or mini golf?
A: Mini golf.
Q: What is your favorite part of being on the team?
A: I just like playing with my friends from school.