Making Scher to Win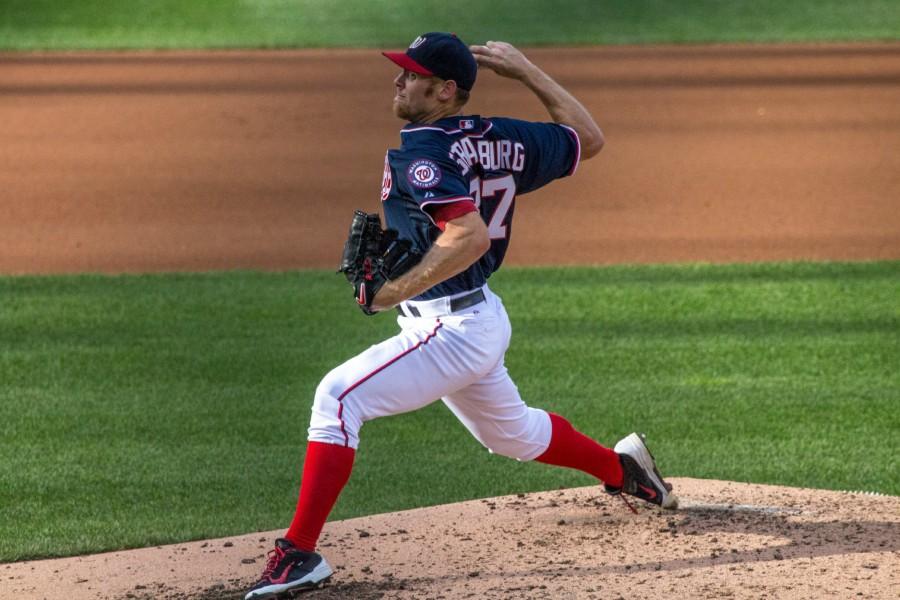 Maddie McNamee, Sentry Staff Reporter
February 27, 2015
The Washington Nationals led all of baseball last year with an average 3.04 ERA for starting pitchers. It seemed like things had hit its peak, there was not much room for improvement because the Nationals already had one of the best pitching staffs in the league. On January 21, 2014 it appeared as the best just got better, for the Nationals signed right handed pitcher Max Scherzer to a seven year deal for $210 million.
Scherzer is seen as one of the best pitchers in Major League Baseball. He had a 3.15 ERA last year and won the American League Cy Young Award in 2013. He became a free agent after declining his previous team's offer (the Detroit Tigers) of $144 million. Scherzer claims he took the Nationals offer because he likes to win, and thinks the Nats can give him that, but it would be hard to say no to a $210 million seven year deal. Sophomore Noah Tanenbaum hopes Scherzer will be worth the immense amount spent on him.
"I don't think Scherzer was worth $210 million, but I think it shows that Nats mean business this year, and are going to do whatever it takes to win now, so I'm okay with the ridiculous pay," said Tanenbaum.
Paying Scherzer so much means there may not be enough money in the franchise to afford the Nationals' leader of the team and shortstop, Ian Desmond along with Jordan Zimmermann, who was seen as their best pitcher in the 2014 season, and even pitched a no hitter on the last regular season game. It seems tragic to lose two key players on the team who played a large role in contributing to the spectacular 2014 season for one more pitcher to add to the already loaded pitching rotation of the Nationals.
Last season's pitching rotation included Stephen Strasburg, Jordan Zimmermann, Doug Fister, Gio Gonzalez and Tanner Roark. Adding Scherzer to the rotation means Roark may possibly be put in the bullpen. It seems as everyone underestimates Roark, for he averaged a 2.85 ERA for the regular season, even better than Scherzer's yet he is still being seen as the pitcher who should be removed from the starting rotation because of the little experience behind him.
"I hate to say this, but I'm afraid the Nationals will put the young sensation Tanner Roark in the bullpen. He was so great last season, and he will be for years to come. Although I believe he could be better than Gio Gonzalez, Gio has more playoff experience and is a lefty so I think Gio will claim the fifth spot in the rotation," said Tanenbaum.
Scherzer signing with the Nationals makes the team seem unstoppable for the 2015 season because of their new loaded pitching rotation. The problem is this may cost them a few key players, along with $210 million, but the Nationals are just making sure to win this season.