Athletics or Academics?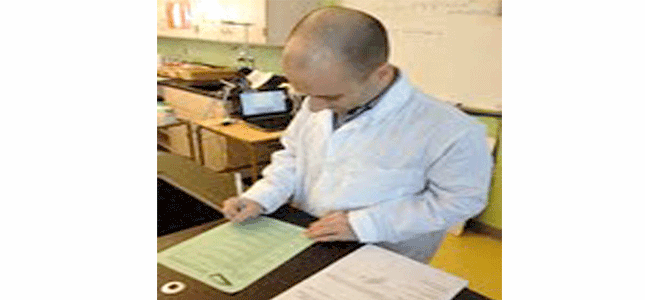 By Wendy Wright
Sentry Staff Reporter
Many students stress out about achieving high grades, but for athletes the grading period is even more stressful.  According to the school's Athletic Code of Conduct, "Students who are selected for participation on a Yorktown team must be passing at least five courses with a grade of 'C' or higher at any time grades are released during the season in which the student participates."  While this policy is stricter than the Virginia High School League (VHSL) policy, it helps student athletes excel in both school and sports.
If a student does not meet the academic requirement, he or she is not permitted to participate in an upcoming game. However, the student is still allowed to attend practices. If an athlete is not passing five classes with a C, the school will insist and aid in the raising of an athlete's grades.  Parents, coaches and teachers are all informed if an athlete is having a hard time meeting the academic requirement.  The school also recommends that parents and coaches have students fill out weekly progress reports to make sure the students are keeping up academically.  In addition to progress reports, all athletes are required to complete an Academic Check up, which is similar to the progress report.  About a week before interims or quarter grades are released, an athlete must get a sheet signed by all teachers that reports the student's grades.  Once the teachers have signed the Check Up, the athlete's parents are required to sign this slip.  All student athletes are responsible for filling out this Check Up in order to attend practice.  Once grades are released, the grades of all athletes are checked by the Activities Office staff.
If a student athlete is struggling to obtain a C in five classes, there are many ways to improve his or her grades.  Many teachers are available before school, during lunch and after school if a student needs help.  In addition to receiving help from teachers, math lab, language labs and Saturday School are all available to help students raise their grades.  In addition, Director of Student Activities Michael Kroofeld is encouraging towards students who struggle to meet the requirement.
"The goal of the policy is to help student athletes perform up to their ability in the classroom and to show effort in the classroom…We feel that our students have the ability to perform at this level.  We've always felt that student athletes should be held accountable during the current season in the classroom," said Kroofeld.
Even if student athletes cannot meet this requirement, they can still be allowed to participate in games and events.  After the first game a student is suspended from, the athlete has a chance to participate in the following games even if their grades do not meet the requirement.  Once a student turns in his or her Academic Check Up to Kroofeld, they may be eligible to participate in sports as long as they are showing progress and effort.  In order to show effort towards improving grades, students can seek help from teachers outside of class.  When student athletes attempt to raise their grade by doing this, they display responsibility and may be permitted to participate in the following games.
"We don't fully put all the emphasis on the grades.  Yes, you have to have five Cs or better.  Once it's determined that you don't have five Cs or better, then it all comes down to the effort you are making.  If you are doing your homework, if you are paying attention in class, and if you are getting extra help, you should be able to improve your grades.  If [students] are showing improvement and working to potential, then they can earn the right to play again," said Kroofeld.
Many student athletes are finding ways to excel in sports and academics.  Freshman Ben McKelvain finds ways to balance wrestling, crew and academics.
"Some people on my wrestling team had to be cut because of their grades, but some kids find out that they can get better grades from playing sports…I think the policy is fair because students should be able to keep their grades up while participating in sports," said McKelvain.
The school's policy has been beneficial in teaching students to focus on both sports and grades.  Not only does it help students learn to balance these activities, it also teaches them responsibility.  This requirement also informs teachers, parents and coaches that a student athlete is struggling so they are aware and available to help.  In order to excel in athletics, an athlete must also be doing well in school.  The policy helps students achieve this.