Throwing Their Way to Victory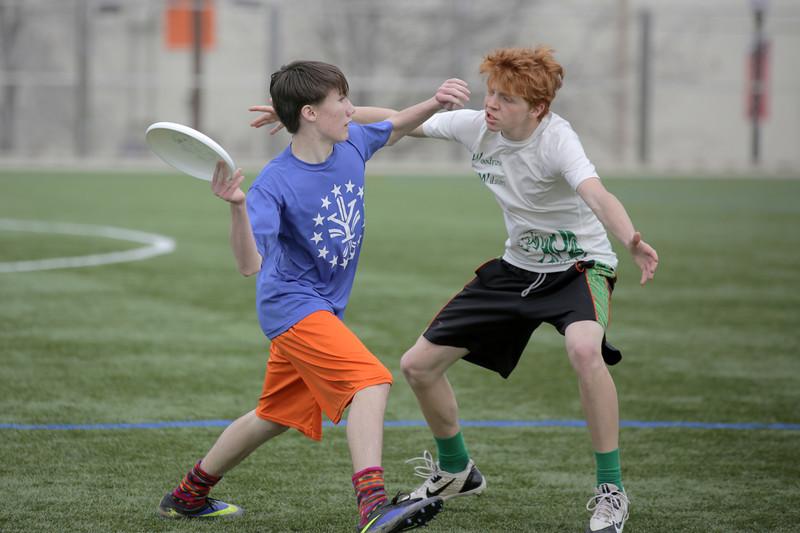 By Sydney Kane
Sentry Staff Reporter
It is hard to compete with football, basketball and other popular sports, but the ultimate team is already starting to rise up the ranks of high school. The ultimate team is one of the newest additions to the school's sporting world.
Even as a fairly new team, the ultimate players have already made a name for themselves both in the high school league and in the hallways. It is becoming harder and harder to forget these talented, pineapple-boasting athletes.
So far, the team has done extremely well. They have improved each season, and this year is no exception.
"I think the team's done really well. I think they maximized their senior leaderships and they've really maximized that experience to win games and grow as a unit and get better, and that's been really cool to see," says new assistant coach Alex Walker.
"They've really challenged themselves. They went to the Paideia Cup a couple weeks ago, which is a tournament in Atlanta and that's probably the best eight to ten teams on the east coast, so they really pushed themselves against very good competition."
"We've definitely surprised some people and I think we've made ourselves stand out as one of the better teams in the region," says senior Chance Cochran.
On April 26 and 27, the team attended the Virginia High School State Championships in Richmond along with nine other men's teams and four women's teams, including Washington-Lee, HB Woodlawn and Thomas Jefferson. The first day went without a hitch and the they were tied with HB's varsity team at four wins and no losses. The second day was a round robin, and both teams pushed their way to the top.
The championship game was the last and arguably the most important game of the tournament. It lived up to its potential and was noted to be a very intense and exciting game. At the start, the team quickly pulled ahead, but after a couple of extraordinary points, HB took the lead and managed to keep it. Despite a great comeback towards the end, the Patriots were unable to catch up and suffered a heartbreaking defeat of 9-14.
"It was a pretty rough experience and it was disappointing for a lot of the guys on the team," says Cochran, who tore a hamstring early in the game.
"Overall, States went well, but it could have gone better. We were seeded number one and we ended up getting upset in the final, which was rough and we kind of hit boundaries, and two of our starters were out and so that probably contributed to that. But generally, the younger players have really stepped up and it was definitely a successful turn."
Instead of pinning the loss on physical injuries, sophomore Chris Radke thinks it was more due to the mental aspect of the game.
"Going into States on the first day I think we did great. I think we had great focus and we had great focus going into the HB game. I think we just lost mental focus and messed up on a few things, but overall I think we did really well," says Radke.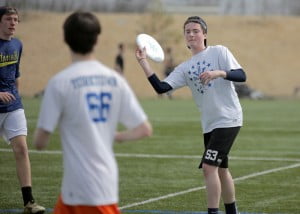 Despite what happened at States, the team is choosing to focus on the upcoming Southern High School Regional Championships on May 10 and 11 in South Carolina. This will be the third time they have attended this grand event. Against 15 other teams, Yorktown may already be among the favorites, but they must prepare to play their hardest against some very difficult teams. In the meantime, they have practice.
"Southerns has always been huge for us. We're going in to try to win it and to try to show that we're a powerhouse in the Southern region," says Cochran.
No matter what happens at Southerns, the ultimate team will always be remembered as a great team with the potential to do even better.
Featured Image Courtesy of Jamey Bowers