Not-So-Spring Sports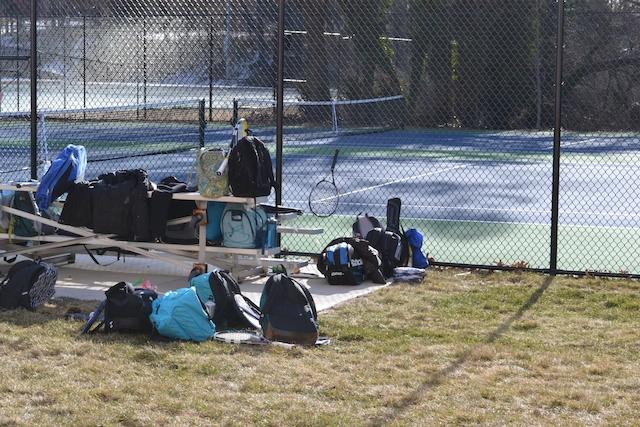 By: Natalie Reich
Sentry Staff Reporter
As winter finally comes to an end, the fresh, promising season of spring begins to blossom. For many student athletes, this prospect bears excitement, yet it also ushers in long hours of training and practice. The week of February 24 brought gaggles of anxious energized students and their bags full of cleats, pads, balls and their most hopeful wishes to athletic hotspots around the school. This nerve-racking week is also known as spring sports tryout week.
The tryouts of this year's spring sports have already concluded, but that means there is time to start prepping for next year. Both on the junior varsity (JV) and varsity level the spring sports include boys and girls soccer, lacrosse, tennis crew, softball and baseball. For each team, there are different coaches who run their teams different ways. Tryouts differ, testing the athletes skills and performance needed for that specific sport. With the spring sports season, there are high expectations for student athletes of all teams. After a long week of drills and tests, athletes find out whether or not they made the team. If they secured a spot on the team, they are faced with a spring full of balancing practice and homework. This can be difficult to tackle, but many students find ways to keep up with their school work and help lead their team to victory.
As tryout week approaches, athletes striving to earn a spot on the team start training on their own. Some teams organize pre-tryout training sessions for anyone interested. Endurance, speed and stamina are all critical aspects in the sport of lacrosse. Sophomore Emma Thurman on the girls varsity lacrosse team explained some of their training.
"We do preseason stuff as a team and we run a lot so we can get faster. Working out and preparing really gives you an advantage at tryouts," said Thurman.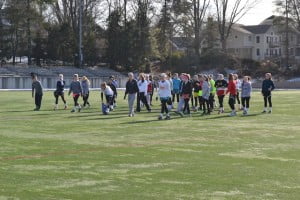 It seems that this year, spring has "sprung" rather late. When the long-anticipated tryout week fell upon the excited athletes, temperatures were not exactly optimal. For all the spring sports but crew, which holds tryouts earlier in the year, tryouts are set to take place outside. Unfortunately, the weather was uncooperative this year. Not only was it bitterly cold, but it even snowed during tryout week, making it difficult and many times impossible to hold tryouts outdoors. This forced teams to go inside rather than outside, and changed up the tryouts completely. Thurman actually did not think this was such a bad thing.
"We had to tryout indoors for a couple days. We didn't have to time any running so I think it made me look a little better. It definitely made tryouts easier," explained Thurman.
Although most teams were handicapped by the lousy weather, some powered through and held the majority of tryouts outdoors. Timmy Walten and Patrick Wallace, freshmen who made JV boys soccer, said that they were still kicking soccer balls around on the Greenbrier turf after school during tryout week.
"Luckily the weather conditions didn't really affect tryouts," said Walten.
"We had one day where we practiced outside. It was cold, but it was still good," Wallace confirmed.
After a long week of dreary weather conditions, all sports have finalized their teams for the year. Student athletes worked as hard as they could to earn a spot on their team of choice, and coaches had the tough decision of deciding on athletes for both JV and varsity teams. Nerves have been calmed and excitement has ensued for the upcoming season. Hopefully all spring sports teams will achieve their goals, and represent the school well on and off the field.
Featured image by Rachel Finley