More Than a Game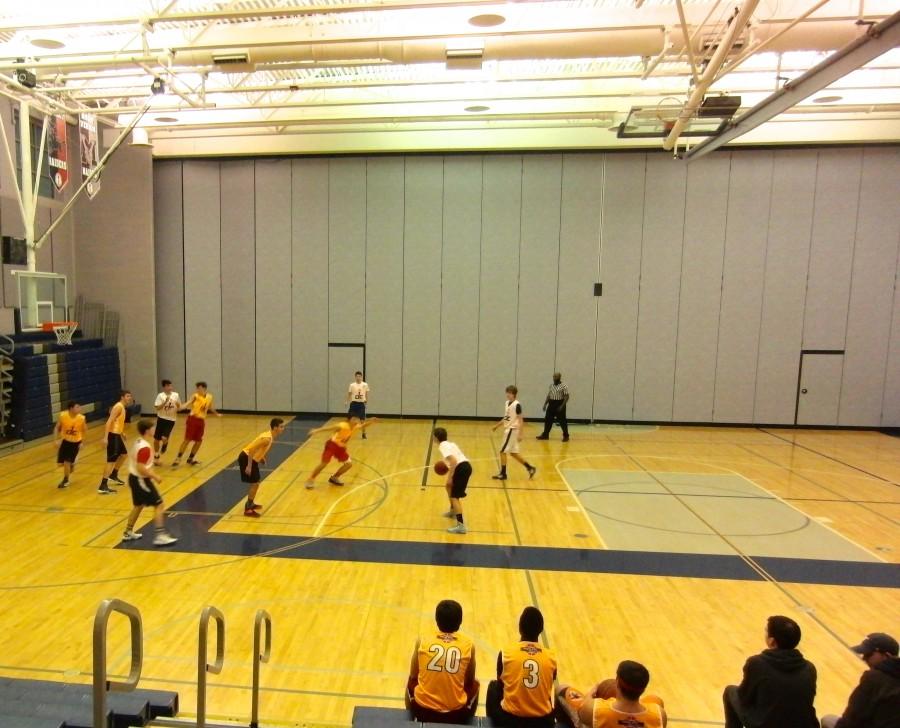 By: Patrick Rita
Sentry Staff Reporter
Its time to lace up the Nike basketball shoes that have been sitting under your bed, because house basketball season is here.  It is that time of the year where your teammates become your family, and it is completely acceptable and hilarious to miss a layup in front of everyone.  It is where non-athletes shine and public school gymnasiums become a second home.
What makes house basketball so special is that it allows students to play basketball who are not quite good enough to make their varsity team.  Especially at the high school level, house basketball receives plenty of hype. There are not many other chances for kids to play competitive basketball after middle school.   Arlington travel basketball ends after eighth grade and although AAU basketball continues through high school, it is often as competitive as the varsity level.  Senior Tyler Sylvestri, a house basketball enthusiast since third grade, says,
"House basketball is a great opportunity for kids that are not good at basketball."
Sylvestri is especially thankful for the house basketball program.  He adds,
    "House basketball is the only reason I live in Arlington.  If you have never played house basketball, you have never lived."
AB Calculus and Algebra 1 part 1 teacher Angela Foor recently has started coaching a team of senior girls.  Like Sylvestri, Foor loves the opportunities that house basketball presents.
"I love basketball.  I would love to coach a high school team but I do not have the time.  This gives me another option to be involved in the sport."
Another thing that makes house basketball so appealing is that the league does not discriminate and students from all surrounding high schools are allowed to play.  There could be games against your best friends or games against complete strangers, and either way the game is enjoyable.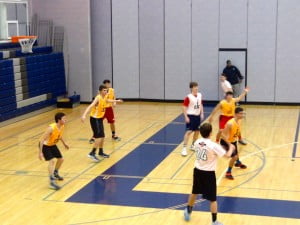 House basketball can be taken seriously, even going so far as to wearing matching shooting sleeves. Others take the sport very laid back and take every game as a joke.  Foor and Sylvestri are on opposite sides of the spectrum when it comes to seriousness.  Foor says,
"I take it very seriously.  I am the coach standing on the sidelines while the other coach is up in the bleachers."
Sylvestri, on the other hand, says, "House basketball has taught me to never take anything too seriously."
With that said, Sylvestri and the rest of the Langston Heat are hoping to be sound by the time the playoffs come around.  Sylvestri also goes through a meticulous preparation for every game, almost simulating the pregame experience that Varsity athletes go through before their games.
"Before the game I meditate at home to calm me down, then I take some Advil, and right before the game I listen to some pump-up music," he says.
After only her first game as a coach, Foor is already feeling the heat of coaching a house basketball team.  "There are so many varying skill levels it can be difficult."
   However, this is what makes the sport so fantastic.  Unlike the uniform skill levels of the varsity teams, house basketball has players from all across the spectrum.  It gives mediocre players a chance to be the superstar and puts them in situations where they can demonstrate leadership where they may not be able to otherwise.
Foor can attest for how beneficial and entertaining house basketball can be.
"House basketball is where it's at," she says.
Similarly, Sylvestri categorized house basketball by saying, "House basketball is life."
Both Sylvestri and Foor advise all kids looking for a comfortable sports environment, who may or may not be good at basketball, to sign up and get ready to play.