Who feeds our school? Hundreds of hungry students come in and out of the cafeteria everyday, all served by our school's own lunch ladies. The Yorktown Lunch Staff is an under-appreciated group of astonishing and kind-hearted individuals. Here are their stories.
Sandra Foronda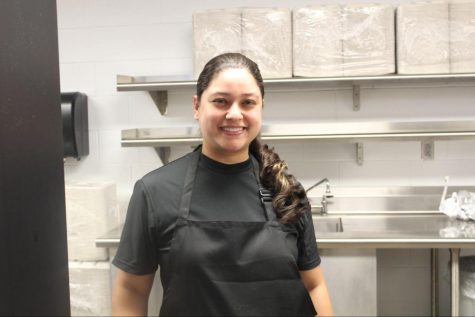 Sandra Foronda was born in Colombia, where she spent her days playing outside and spending time with her grandma, whom she deeply cared for. 
"[My grandma] was this lovely person that gave you everything you wanted, even if your parents said no," Foronda said.
She also looked up to her dad. Foronda describes him as a hard-working man who, even when tired from a full day of work, would spend lots of time with his children. Her dad always made sure she had a good life and future ahead of her.
Foronda now has an addition to her family: her cherished three year old son.
"Even if I am tired or not having a good day, when he says, 'Mommy, I love you,' everything is okay again," Foronda said.
Foronda's favorite activities include watching house makeover TV shows and cooking Italian food. In her opinion, the best food served at our school is pasta. 
Her favorite part of her job is the interactions with students. 
"When they come in with their face down, and they don't look like they are having a good day, and we say 'thank you' or 'do you want an apple?', we see the smile on their face. That makes our day," Foronda said.
Tuyet Lan Ngo Conklin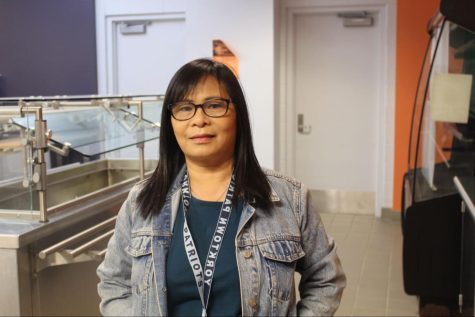 Tuyet Lan Ngo Conklin was born in South Vietnam. She now lives with her husband and two children in Virginia, where she has worked as a lunch staff member at our school for around twenty years.
When it comes to music, Conklin has attended lots of concerts, including The Cure and The Fall. She loves Vietnamese music and American music, specifically the punk kind. 
"I love strong rock and roll. It hurts my ears, but I love it. I feel it," Conklin said. 
Conklin sings in her free time, along with watching Vietnamese movies and TV shows. While on the job, she spends her day deeply caring for students.
"All students are my children," Conklin said.
Her kindness extends further than that. When students don't have enough money for their lunch, she lends a hand.
"If they don't have any money, I pay for them. I love [students] a lot," Conklin said.
Patience Ossom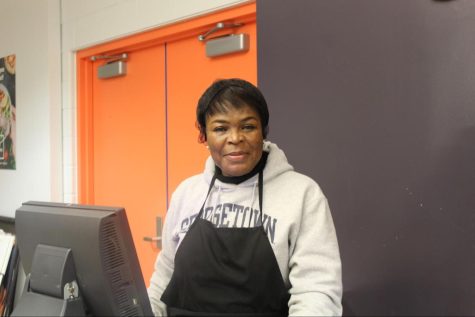 Patience Ossom was born in Ghana, Africa. She describes Ghanaians as warm-hearted, caring people and has a deep love for the food and culture. Now, in Virginia, she has four successful children all done with school. Ossom is more than proud of their careers.
"My oldest went to college and is now IT with Amazon. My second [child] is an office manager in healthcare and my third son is a lawyer. My fourth child, my daughter, is an entrepreneur," Ossom said.
While she values her children's successes greatly, Ossom says she considers herself as her own hero, with an inspiring story to back the claim.
"My husband went to Ghana to become a chief, and he wanted us all to come with him. I said I came here to better my life and my children's, so I made the decision to not be a chief's wife, but to sacrifice for my children's education. That sacrifice has paid off, and that's why I call myself the hero," Ossom said. 
Ossom's best student interaction was when she received a card from a grateful student that is still hung up on her fridge—two years later.
Maria Antonieta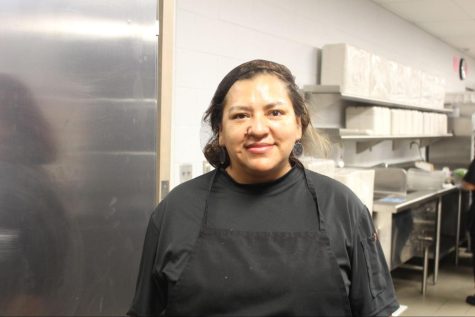 Bolivian Maria Antonieta lived in South America until she was twenty years old. Then, a one month vacation turned into a two year stay in a new country.
"I took one vacation to France, then I changed my mind and stayed in Europe for two years," Antonieta said. 
Antonieta loves classic 80s and 90s music, specifically Phil Collins and Bon Jovi, but she also loves newer beats from artists like Harry Styles and Twenty One Pilots. 
She also enjoys sports. Antonieta played basketball and volleyball throughout her high school and college careers. Now, she finds joy in teaching students about the importance of education.
"My priority is education. Every day I can talk with the students here is important, because if I am nice, if I am educated, I teach them," Antonieta said.
Nejat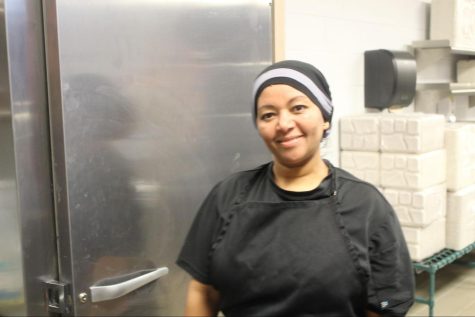 Originally from Eritrea, Nejat still connects with her culture by cooking and eating Eritrean food and listening to music from her native country. 
Nejat loves her family. She has two kids and a husband and is close with her brother. She sees family as the best gift she could have. 
In the cafeteria, Nejat loves serving pasta, knowing it's our favorite. 
Vanesa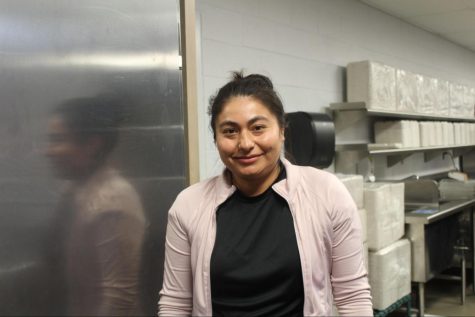 Growing up in a poor neighborhood in Argentina, Vanesa had a rough childhood. But, amidst hardship, her parents had her back, and they still do. 
Being a strong mother runs in the family. Vanesa's mother raised four children by herself. Now, Vanesa spends a great deal of time with her kids, which she deems her favorite hobby. 
Among all of her duties, Vanesa still finds time for herself, when she could be found listening to music or watching 90 Day Fiancé.
Asian week is Vanesa's favorite time to serve food at our school. 
Michelle Lazo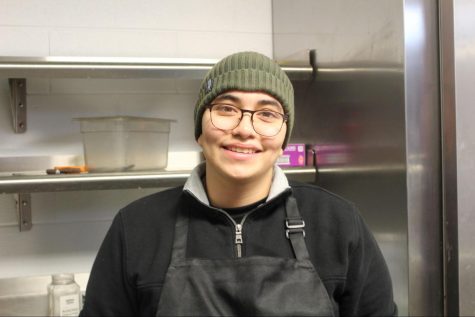 A Northern Virginia Native, Michelle Lazo is in an exciting time in her life. She and her wife are now married, and she is currently on the way to getting her degree. Lazo finds inspiration for her hard work from her late brother, who is still her hero. 
Lazo enjoys music of all kinds, and enjoys watching The Big Bang Theory when she can catch a break between work and school. It has all been paying off—Lazo recently made a big purchase. 
"I bought my first car. I never had a car, and I bought it myself. When you buy something yourself, it's different," Lazo said. 
Our school is so lucky to have these warm people working here. Next time you punch in your lunch number in the checkout line, take a minute to get to know some of these incredible members of our community.
Story continues below advertisement