Designered Down, Drip or Drown – The Fits of YHS
Once, there was darkness. Dryness. A devastating absence of water. Then: drip. Millions of years later, our school's students carry the torch, borne by seminal geezers like former President Rutherford Birchard Hayes and the dearly missed Amelia "Lucky Charms" Earhart before them. Today, two intrepid trappers will work to uncover the hidden secrets and sick features of Yorktown's drip. Fanny packs on, brethren. We're going for a ride.
Tom Siebert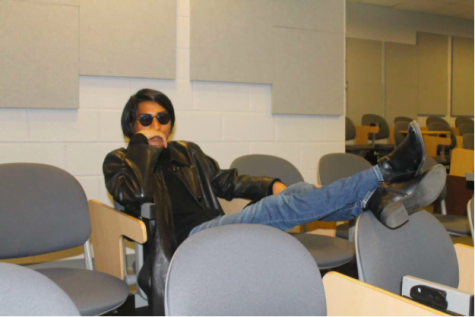 There is no better photograph to justify the saying, "a picture says a thousand words." One look into the stark black glasses, one glance at the leather coat, the neatly yet subtly worn turtleneck and the essence of senior Tom Siebert is practically steaming off of him like fog from a lake on a cold summer morning. Inspired by John Lennon, Siebert's message to the lesser-dressed is this: "I don't think a lot of people are comfortable in what they wear…. I don't care if I wear leather pants or whatnot, [I just wear] what I see fit so I just came comfortable, and I think people need to become comfortable in their own style," Siebert said.
Scott McKeown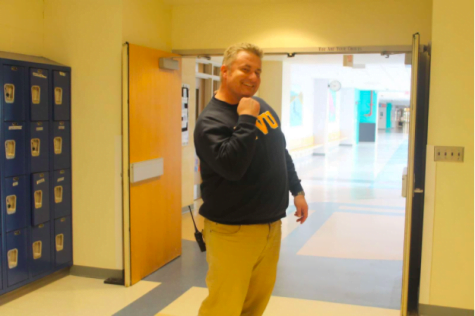 The fearsome, simmering, almost bestial energy surging from supremely powerful administrator Scott McKeown is owed in no small part to the phenomenally drippy threads donned by the ninth grade Assistant Principal. This display of unadulterated might is softened and tempered by the welcoming smile affixed to his face, a sign that even the greatest of leaders is also approachable and warm. Though some might be intimidated by the incomparable dress sense McKeown effuses, this veritable demigod has simple directions for a more fire fit: "Get married and then you don't have to think about it ever again," McKeown said. Wise words from the wisest of men.
Mary Frances Dempsey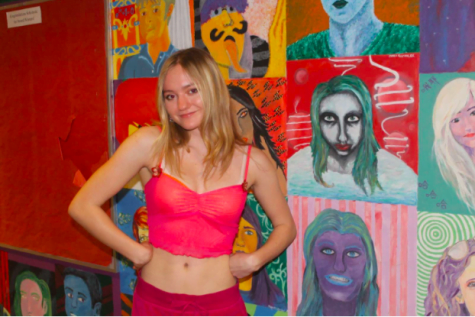 Dressed in head-to-toe pink with a contagious smile, freshman Mary Frances Dempsey is unapologetically herself. Her advice as to looking fresh on the daily is similarly self-assured: "If you are confident and show that you're confident, people will know you're cool," Dempsey said. 
Principal Kevin Clark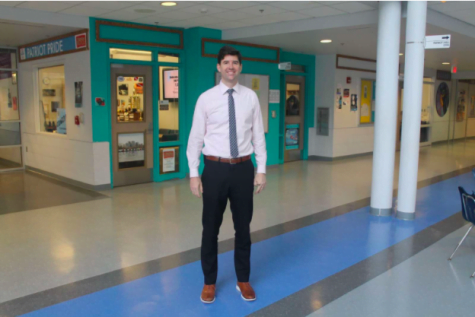 Dr. Kevin Clark needs no introduction. Yorktown's fearless Principal and hypebeast-in-chief has proven himself as the executive of steez as well as our school's administrative affairs. Clark is in his element dripping with zero brolly needed, a snazzy gent to the last. If you want to come anywhere close to the madness that is Clark Apparel, mob on over to J. Crew. You won't regret it.
Edmond Gebereselassie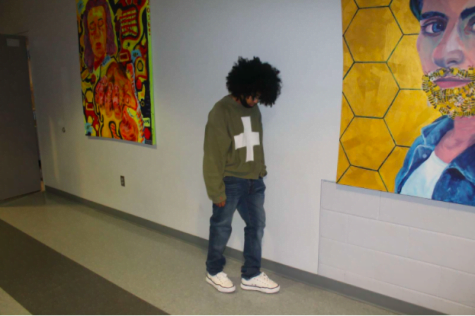 The stance. The confidence. The dystopian staging. Everything about sophomore Edmond Gebereselassie screams restrained elegance. Gebereselassie does not bend to the world; the world bends to him. Also the plus on his shirt is really cool because math is quite awesome.
Jackson Heflin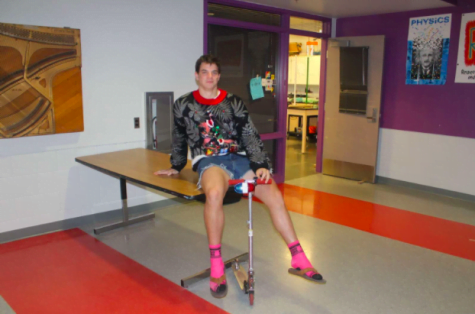 Mother almighty. Heaven above. These exclamations and more spring to the lips of all those to behold the magnificence of junior Jackson Heflin and his unparalleled fashion sense. One can hear his approach from a great distance due to the musical tones of his makeshift siren, strapped to the handlebars of the HeflinMobile with the utmost care. "Man, so here's what's up, I came back from football practice and I'm like, I gotta bust out something special today. I look at the jorts, I look at the mom socks, I look at the flops and they just tie it all together…. It's all about taking old stuff and cutting it into new stuff." Heflin said. When confronted with the possibility of uncultured peasantry taking issue with his ensemble, the junior's response was simple: "There are no haters, man."
Shay Montgomery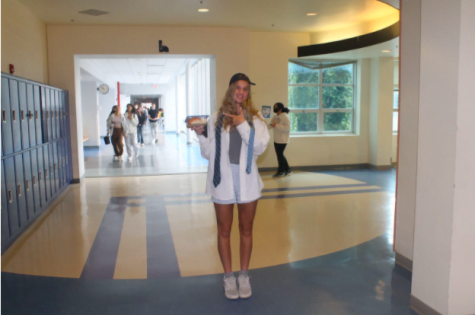 Clad in full-body fratwear and wielding a menacing pasta tuppy, senior Shay Montgomery delivers the duds to our school's fashion-starved halls. Adding to her truly diabolical image is her advice for those lacking suitable clobber: "Just go into other people's closets and put on their clothes," Montgomery said. Watch your closets and your loved ones, Montgomery is on the prowl.
Beau Obetts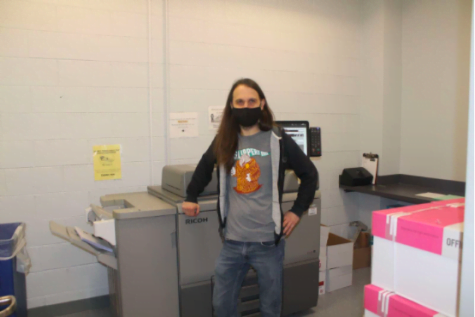 Although he rests an arm on the copier, Beau Obetts is an original gangster. Gorgeously combed brown locks fall over his right shoulder with the effortless beauty of a crashing wave, revealing his alma mater, Slippery Rock University. The loosely worn zip-up hoodie and classic yet efficient blue jeans complement the gray undertones of his spirited outfit. A hard stare is given to Obetts' audience, and everything about his outfit supports the aura of our resident history alpha male. 
Sara Antley, Josie Hughes, Lily Brown, Sofia DeLong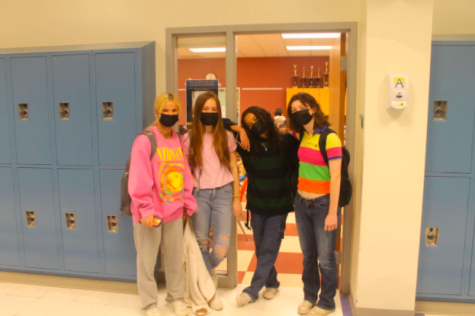 This quartet of fashionable Juniors is the epitome of squad style. All claiming to simply have thrown something on before school, this group of admirable dressers gives off serious Breakfast Club vibes. "I usually show up in a nice red carpet dress, six thousand dollar Cartier bracelet, but today I didn't want to show off or make anyone insecure," Lily Brown, third from the left, said.