Senior Alex Kasch Places High in International Bike Race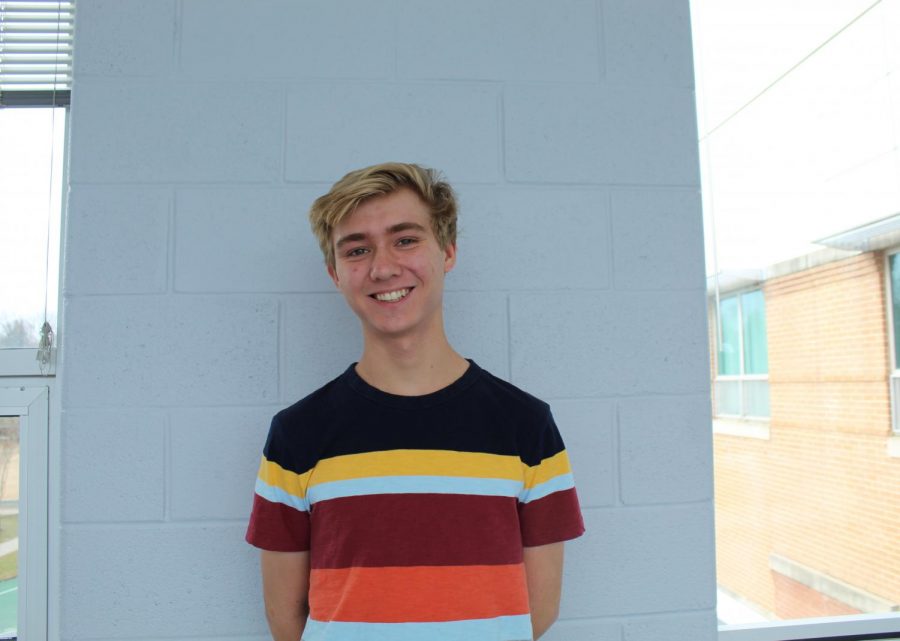 Owen Bracy, Sentry Staff Reporter
February 7, 2020
Senior Alex Kasch placed 10th out of 65 competing bicyclists in the Green Mountain Stage Race in Vermont this past Labor Day, including placement in fifth place and top Junior American during the third stage of the race. 
Green Mountain is an international annual professional/amateur stage race in Vermont, where 65 cyclists compete over four days. Each day consists of a different stage of the race. The first day is a time trial, the second a 75 mile bike, the third a 70 mile climb and the last a circuit race called a criterium.
Green Mountain is "the largest Pro/Am road stage race east of the Mississippi" according to the race's website.
Kasch has been bicycling since fifth grade, and has been competing for just as long. 
"I did my first race like two weeks after I got my first bike, so I've basically been racing ever since I got riding," Kasch said. 
Ever since then, Kasch has been very active in competitive biking and was looking forward to participating in the Green Mountain Stage Race. However, he was hit by a car on the last day of the 2019 school year, and, as a result of a broken collarbone and wrist, could not prepare for Green Mountain during the majority of the summer. Undeterred, he spent 18 hours a week training through August once he could bike outdoors again.  
Despite only having a month of preparations, Kasch wasn't discouraged going into the race. 
"I have a really good coach, Sue Heffler. I trusted her because she's gotten me into form in crunch time before," Kasch said.
On the race's third stage, a massive 70 mile climb up the Appalachian Gap, Kasch broke off from the main pack after losing his patience around mile 40.
"I split off the front of the group and I took a group of people with me and after a few minutes, I think we had 10 people or so and the rest kinda stayed away until the top of the mountain… once the group got away we were right at the bottom of the climb so it was basically every man for himself. It was brutal, it's the hardest thing I've ever done," Kasch said.
Kasch didn't know just how well he had done initially due to sheer exhaustion but was blown away when he found out his placement. 
"I was so exhausted that I literally pulled off the course and flopped on the ground and afterwards I didn't know exactly what place I had gotten … when I heard I got fifth I was … I was overjoyed," Kasch said.
The four cyclists who finished ahead of Kasch were all Canadian, so Kasch was the top Junior American cyclist for the third stage.
Kasch also wants to mention Toby Klien, who he has raced with since he first started out. 
"Klien was also in that group that I was off the front with, he goes to O'Connell and, yeah, I was just really happy to be in there with him," Kasch said.
By the end of the fourth and final stage, Kasch finished 10th overall, by far outpacing his own expectations. 
"I wouldn't have guessed that I would be anywhere in the top 20 overall, so I'm pretty happy about that looking back," Kasch said.