Lopez and Modglin Vie For Seat In VA House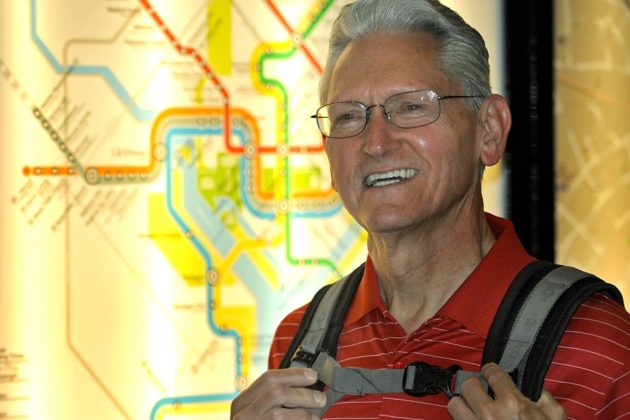 Owen Bracy, Sentry Staff Reporter
November 3, 2019
On November 5, voters in the 49th district of the Virginia House of Delegates will head to the polls to elect their delegate: Democratic incumbent Alfonso Lopez or challenger Terry Modglin.
Lopez's position representing the 49th district, which includes the Seven Corners and Pentagon City neighborhoods, is unlikely to be overturned. Ever since an uncontested primary and general election in 2011, he has received at least 77% of the vote, including in 2013 when Modglin had previously contested Lopez. Modglin, an Independent, is aware of the slim odds, but is running for the sake of his primary issue: abortion.
"Even that I know that [there's] a low probability of winning … when the Northern Virgina Democratic delegation made the push to repeal late term abortions … I felt that this was just a step too far," Modglin said. 
Modglin has stated he is somewhat of a reluctant candidate, and is running first and foremost on the policies that he campaigns on rather than it being him who specifically ought to hold the office. 
"If another person who was pro-life and … willing to carry [that] message, I would not of run … and I was hoping that someone else would run," Modglin said.
Despite his specific motive for running, Modglin has a variety of other issues he has prioritized in his campaign. 
"[Abortion] was the source of my candidacy but I am by no means a one-issue candidate," Modglin said on his campaign's website.
Modglin also supports addressing climate change,  private schooling and raising the minimum wage among other issues. 
Modglin plans on raising the minimum wage in Northern Virginia, where he believes $13 per hour would be economically feasible even though that might not be the case throughout the rest of the state, with exceptions made for students and short term employment. 
"For limited term employment, for example, [in] the summer only I think [the minimum wage] could go a bit lower … when people, including students, mainly are doing a job for a limited time … they're doing it for job experience as well," Modglin said.
Regarding Lopez, Modglin feels the incumbent has lacked a certain presence in the 49th district.
"He's not been visible enough, he's not gotten around the area … he's been supported by the Democratic machine and otherwise people don't see him," Modglin said.
Lopez thinks Modglin's criticism was unfounded, saying that he's been more than active in the 49th district's community.
"All you have to do is look at my social media … and see that I've had two or three events a day," Lopez said.
Lopez stands first and foremost on his record as Delegate, and believes his consistency in what legislation he has supported since 2012 is emblematic of that record.
"I've been able to pass legislation even despite the fact [Democrats] were in the minority … addressing everything from renewable energy to protecting immigrants," Lopez said.
Lopez has been the Virginia House Democratic Caucus' whip since 2016, and has supported a wide variety of legislation in his last term. That being said, there is one policy Lopez is especially proud of passing.
"I'm most proud of the legislation I passed that created the Virginia Affordable Housing Trust Fund and I'm proud of the fact that I've been able to … get more money for that trust fund every year since it's been created.  I'm also proud of the fact that the Affordable Housing Trust Fund has been used to help build a fairly significant amount of affordable housing units in the 49th district," Lopez said.
Lopez also believes expanding investment in public education is important not just for students but for Virginia as a whole.  
"Everything that we've been able to accomplish in Virginia has been a direct result of the quality of our education system. We attract businesses, we create the outstanding workforce of the future because of our quality education system. The problem is that we have been slowly underfunding K-12 education and especially higher education in Virginia fairly dramatically for the last 20 plus years. We were able to last year increase teacher salaries across the board in Virginia by 5% but we need to do a great deal more to get us up to the national average in terms of teacher funding," Lopez said.
Modglin believes in "school choice" and expanding programs that subsidize private schools. 
"I'm a big believer in charter schools … non-public schools that have good standards… provide social capital for the country and the community just as public schools do," Modglin said. 
If you live within the 49th district (if you are unsure, check your address using whosmy.virginiageneralassembly.gov) and want to find more information on the candidates, you can visit terrymodglinfordelegate.com for Modglin and alfonsolopez.org for Lopez.