Always the Runner-Up, Never the Bachelor (Until Now)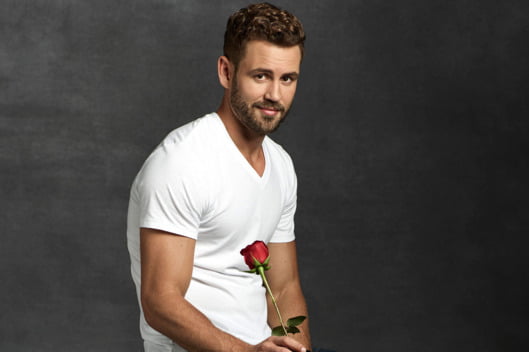 Hang on for a minute...we're trying to find some more stories you might like.
Mean girls, explosive dates and wild adventures–The Bachelor has it all. This season, Nick Viall is the Bachelor after being a two-time runner up and appearing on Bachelor in Paradise. The show is based around Nick trying to find the girl he wants to marry–starting out with 30 girls, but only ending up with one. He sends new girls home each week in hopes of getting closer to finding his one true love.
The show is about finding love, but there is also lots of recurrent drama between the women. One of the main rivalries this season is between Taylor and Corinne. Corinne is a fun, bubbly, multi-million dollar company owner. Meanwhile, Taylor is a straightforward licensed mental health counselor. They have opposite personalities and tend to clash frequently in the house.
A lot of people tend to think Corinne is a bratty snob with no "emotional intelligence." However, she has worked hard to control her family's business and has a great sense of maturity, just in her own way. Also, people think that Corinne is rude and throws shade at the other women.
On the other hand, Taylor is always disrespecting the other women and constantly thinks that she is the best. She involves herself in every situation, even though she is not a part of it, and people are beginning to see her true colors.
This week, there was one one-on-one date, one two-on-one and one group date. Nick and Rachel went on the one-on-one. For their date, they walked around New Orleans and went to a market and danced in "second line." Second line is a New Orleans tradition where people walk around the streets with a band and the crowd joins in and dances to the music. This tradition is typically used to indicate that it is a special occasion, whether it be a wedding or a funeral.
Nick and Rachel had a blast dancing with second line and went out for dinner afterwards. For dinner, they went to an old garage which housed many Mardi Gras floats. They ate dinner, talked about their families and formed a great connection.
For the two-on-one date, Corinne and Taylor went with Nick to the Bayou. There was obvious tension in the air, with all the drama going on, but it passed over Nick's head. The two girls were acting mature around each other, but Corinne decided to pull Nick to the side and tell him what had been going on.
Corinne described the situation where Taylor said she had no emotional intelligence and continually degraded Corinne and her self-esteem. Watching the entire fight go down, it was obvious Taylor's comments continually targeted Corinne. Also, many of Taylor's comments made it seem as if she was speaking down to Corinne. She continually asked if Corinne was ready to marry Nick, but obviously, she is ready or else she would not be a contestant on The Bachelor.
After describing what went down, Nick begins to realize that there is another side to Taylor that he was not aware of. He confronted her and asked about the situation and when she was unable to deny what happened, Nick lost hope in their relationship and sent her home.
This season The Bachelor seems as if it will be explosive and filled with constant drama, drawing you in every week. However, by the end we can only hope that Nick is able to find his one true love so he can break his streak of always being a runner up.
554 total views, 4 views today