Fantastic Finish for Boys Lacrosse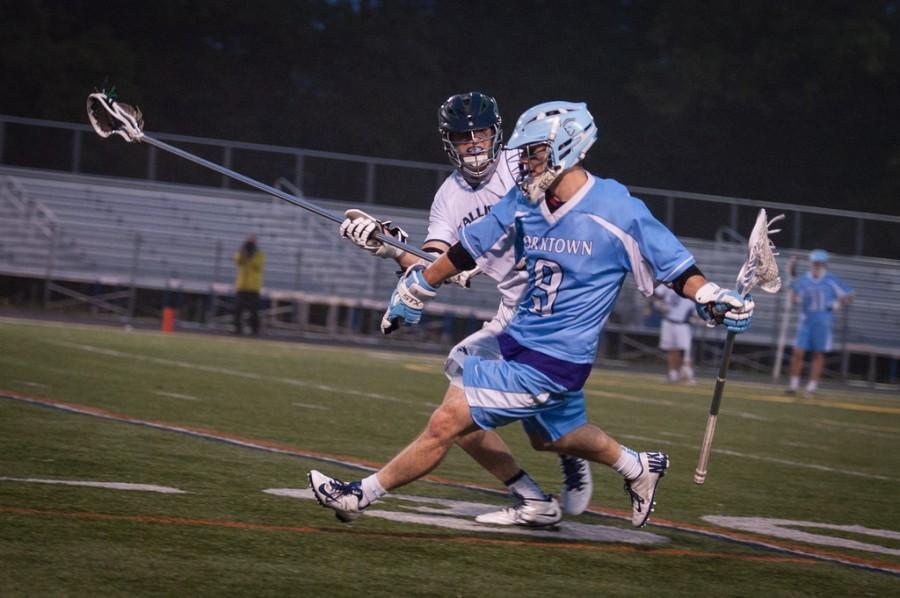 By Sean Muth
Sentry Staff Reporter
On Wednesday, June 4, the boys varsity lacrosse team lost a heartbreaker to Robinson with a final score of 10-8. This loss ended their season, but it was an incredible one. It was the first time the Patriots had advanced to the Regional Semifinals, and they finished the season with a regular season record of 15-5. The boys' season proved to be very exciting, and hopefully next season they will have similar success.
The Patriots had to play many strong programs this year including South County High School, Chantilly High School and Robinson Secondary School. Sophomore Gordon Coates, a member of the varsity squad, gave a rundown of the games played against these tough opponents.
"We lost both of the games we played against Robinson," said Coates, "but they were both very close. And the Chantilly game might have been one of the best games we have played, but the refs blew it and we lost the game by one goal."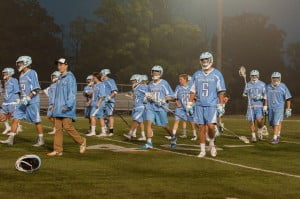 This was the first year that the Patriots had advanced past the second round in Regionals. Not a surprising feat, after looking at their regular season record, and their performance in the conference tournament which they got second place in after losing to Langley High School in the finals. The root of the team's success this year not only comes from the raw talent of the players, but also their work at practices.
"We start with warm ups and passing drills," said Coates. "Then we would go into a four on three fast break drill. After that we would do a six on six scrimmage with the coaches critiquing us."
In the second round of the Regional Tournament, the Patriots had to play South County High School. This year, South County was ranked second in the northern Virginia region.
"The South County game was a huge game," said Coates. "That was the second round in Regionals, and no Yorktown team before us had ever made it past the second round. They were also supposed to be the best team in the state and we just smushed them."
With a season this incredible, it will be a hard act to repeat. Ten seniors will be leaving the team this year opening up a plethora of spots for new players, but it will also cost the team seasoned players.
"I think we will be good next season," said Coates. "This program has reached a new level of play. But we are losing most of our star players. We are losing Cason Liles, Nico Pollack, Kyle Harwood, and Matt Heffren. The junior class and sophomore class will step it up, but I don't think we will be as good as we were this year."
Sophomore Conor Shears agreed with his teammate that the Patriots will find success their next season.
"We had a very successful season," said Shears.
"Making it that far was a huge step for our program, and although we are losing a lot of talent for next year I still believe we will have another successful year. Our seniors showed us how to work hard and how great it is to band together as brothers and be successful together. They have inspired us and we plan on working hard this offseason to have another memorable year."
With a dominating season, the Patriots no doubt had exciting games and moments they will remember for a long time.
"The most memorable moment was the South County game," said Shears.
"It was by far our best played game and we advanced to the regional semifinals for the first time in school history."
The Patriots finished the regular season with an overall record of 15-5. The boys lacrosse team accomplished the incredible feat of making it to the regional semifinals this year. Hopefully, next year will have a similar outcome.
Featured Image Courtesy of George Arthur